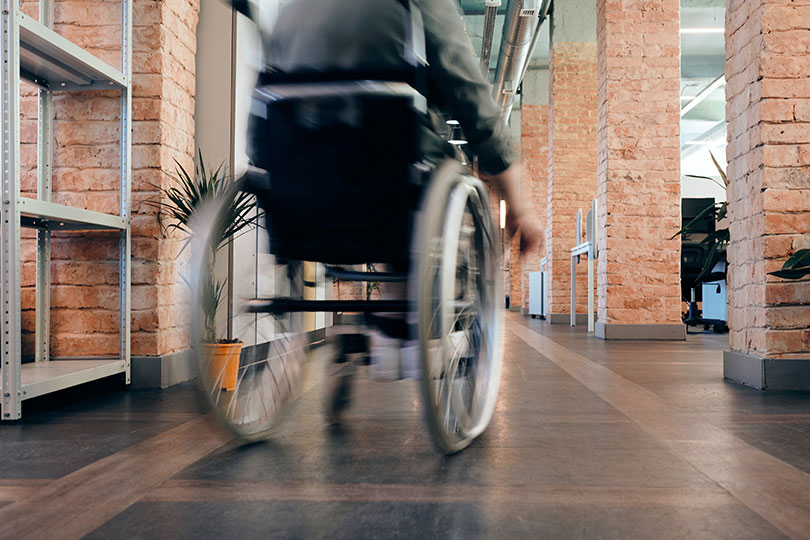 According to the CDC, 61 million adults in the United States are living with a disability. It's more important now than ever to ensure the technologies we use every day are inclusive and accessible to those who have a disability. To recognize Global Accessibility Awareness Day on May 19, Meta hosted their annual Accessibility Summit. The event featured product demos, updates on their accessibility progress, inspirational stories and more.
Here are the features and advancements Meta has made over the past year to make their technologies more inclusive and accessible to individuals with disabilities.
Facebook
There has been an explosion of media in the form of audio, video, stickers, avatars and more. Stickers available on Facebook and Messenger are now accessible to everyone through Automatic Alt Text (AAT), making it possible for people with vision loss to use them through their assistive technology.
The ability to be virtually represented is so important and Facebook felt there was a need to represent avatars with disabilities. New avatar and sticker options now include over-the-ear hearing aids, cochlear implants and wheelchairs.
Earlier this year, Facebook launched a suite of audio apps such as live audio rooms and podcasts. These apps launched with support for live captioning and a visual indicator that identifies who is speaking. This provides a more inclusive experience for people who are deaf or hard of hearing.
Instagram
In March, Meta introduced auto-generated captions for in-feed videos that are automatically turned on by default when a creator uploads a video to Instagram. Auto-generated captions are available in 17 languages including English, Spanish, French, Arabic and more… and the list continues to grow.
Creators can also customize fonts, text size and colors to their captions to represent their brand and personality accurately.
Meta Portal
Video calling has become an important service for remote work and learning from home – especially for the deaf and hard of hearing communities. Metal Portal is a smart video calling platform that can be used to call any smartphone or tablet through services like WhatsApp, Facebook Messenger and Microsoft Teams.
The AI-powered smart camera automatically keeps focus on the upper body so people using American Sign Language (ASL) can communicate naturally and comfortably using facial expressions and both hands. They will no longer need to worry about holding a phone with one hand and their mobile phone with the other.
In December, Meta began supporting video relay service (VRS) through a partnership with ZP Better Together. VRS is a three-way call between people who speak using ASL, an on-screen human interpreter and people who can speak English or Spanish. VRS allows people who are deaf or hard of hearing to communicate more easily with family, friends and coworkers.
Meta Quest
Meta Quest is the name for a series of virtual reality (VR) headsets formerly known as Oculus. Last year, Meta introduced the audio balance accessibility feature which enables a user to adjust the balance of the left and right audio channels for those who are deaf or hard of hearing. They're also researching ways they can reencode sound and present it through closed captioning.
The "Adjust Height" accessibility feature also launched last year and allows people who use wheelchairs or have limited mobility to experience VR from a standing vantage point even when reclined or seated.
We're excited to learn how emerging technologies can continue enhancing the lives of individuals with disabilities. By increasing accessibility and providing a more inclusive experience, people can now engage in new conversations – improving the digital experience for all.
Interested in more ways to make advertising accessible and inclusive to individuals with disabilities? Start here.