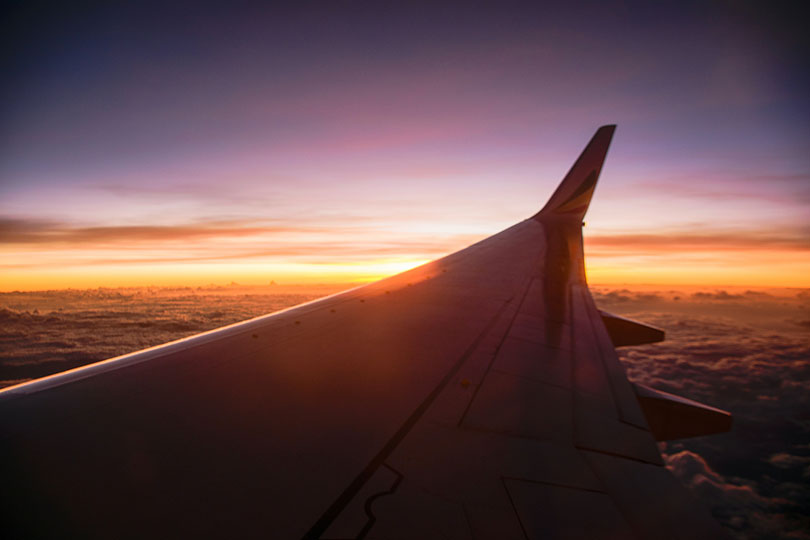 Brogan & Partners' annual Mystery Trip is quickly approaching. This weekend, we're taking off to an undisclosed destination with our team members turned friends. As usual, much of the trip is unknown to us. But we'll share what we do know so you can help us crack any final intel before Saturday's departure.
The background
The Mystery Trip was introduced decades ago as a company perk, bonding and retention tool, and chance to help employees see the world. Two members from the team plan the trip each year, keeping the details a secret until we're at the airport about to head through security. Wondering what's in store? So are we. Here are the clues we've received…
The clues
Clue #1
PASSPORT NEEDED
Clue #2
"We've mentioned needing a passport
And we know you know why
We're going somewhere far away
And we'll get there in the sky

It might be warm, it might be cold
We guess you'll have to sea
The location is beautiful
We think that you'll agree

You could stay here in an Igloo
Then your need for a passport would be NA
Snail mail takes a long time
And let's hope you receive it without delay"
Clue #3
"Here are some fun dolphin facts. Enjoy!"

There are around 40 species of dolphins.
You will not find dolphins swimming in lakes, rivers or bathtubs.
Killer whales are the biggest kind of dolphin.
Clue #4
"Check your desk for the first part of your clue. Find Truffle (a beloved Brogan office pup) for the second part."
Clue #5 

Clue #6
"Unscramble the letters to find your clue: OOPVR"
Clue #7

Packing/Weather Clue
"The weather will be between 75 and 85(ish) degrees."

You should bring:

Bathing suits
Sandals
Sneakers
Water shoes
Coverups
Workout gear
Shorts
Tank tops
T-shirts
Dresses
Sunscreen
Sunglasses
Raincoat
Dinner attire
Now that you're clued in, what's your best guess for this week's trip? Check back on our social channels this Saturday morning for the big reveal as we take off. Then, stay tuned to see what fun is to come, like this surprise from last year's trip: How our St. Croix Mystery Trip turned into a surprise wedding.