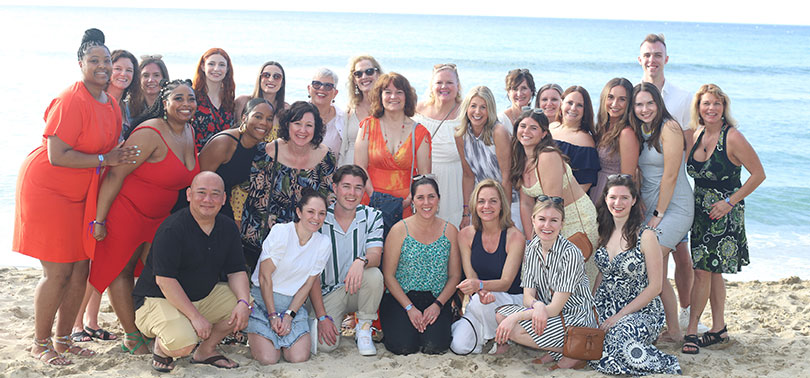 All year, our team puts forth their all for our clients and our community. We plan, we brainstorm, we write, design, schedule, report and repeat.
Even on this year's long-awaited Mystery Trip in St. Croix, we couldn't "clock-out" those talents. When fellow resort guests casually expressed interest in a beach wedding that evening, our team traded in their flip flops for flower petals and wedding attire and pulled the beachside ceremony together.
But how did we get here?
Let me start from the beginning…
For decades, Brogan & Partners has treated its employees to an annual Mystery Trip perk. The trip is designed as a bonding opportunity and is one of our single greatest retention tools. With the help of occasional clues and a weather report, team members put their heads together to guess potential locations for the surprise destination before departing from Detroit.
Sometimes, guesses are more accurate than others. Other years, it takes until arriving at airport security to find out where we're headed.
Our 2022 Mystery Trip brought us to St. Croix in the U.S. Virgin Islands with eight new team members in tow. After a two-year travel hiatus and plenty of COVID testing and safety protocols, our team couldn't wait to be back together again. We spent five days relaxing poolside and exploring the island – hiking, snorkeling, shopping and more. And we grew closer as an agency and as friends.
It was on the last day of our trip when we had a serendipitous encounter with a TX couple hoping to tie the knot. They had their attire and rings on the island but no one to officiate their nuptials.
That's where Brogan & Partners came in:
Our (ordained) Director of Web Experience served as officiant.
Our writers helped with the welcome speech. Another sang a congratulatory blessing.
Art directors and account directors used their photography skills to capture the day.
Team members pooled belongings for something old, new, borrowed and blue.
Another grabbed nearby flowers for a bouquet and flower girl toss.
And together, we sang and smiled as the bride walked down the aisle to her groom.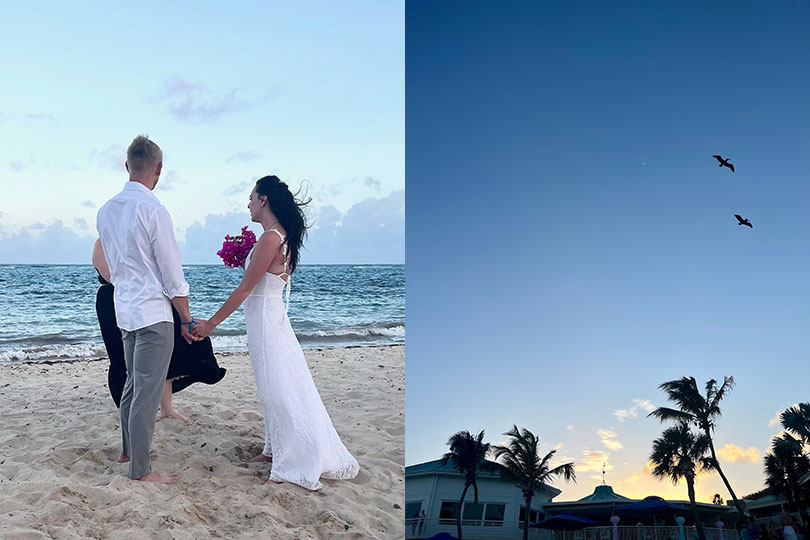 It was an unexpected, once-in-a-lifetime event. And it went to show that giving back isn't just our profession, it's our team's passion.
We arrived back home Monday, relaxed, refreshed and ready to collaborate with clients and their unique needs through 2022.
And should you need a wedding planning crew… "We do" that too.