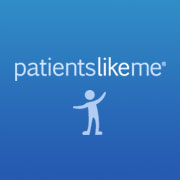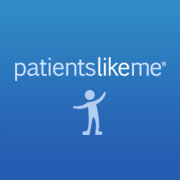 A few weeks ago I reviewed Sharecare, a healthcare social media platform that I felt really didn't deliver any true benefit to its users, let alone serve as a good example of a successful healthcare social media example. But while I was researching, I came across Patientslikeme, which was extremely interesting and unique, and from my introduction, seemed like a much better and successful example of how a healthcare social media platform can really change the world of healthcare. In fact, Forbes notes that the site is "producing some of the most compelling clinical data the healthcare industry has ever seen."
The idea of PatientsLikeMe.com came from three MIT engineers, who had a family member/friend diagnosed with a rare disease. They were having trouble finding research, data or even a network of people that shared a common diagnosis. With that, they developed a platform that has now grown and into the site PatientsLikeMe. Within the platform people can connect with others that share a similar diagnosis and track/share their own experience. While this may not sound very interesting, the greatest part is the data mining that happens simultaneously with the sharing. Throughout the whole process, the company is very openly gathering the stories and data to help with the future of these specific diseases – sharing it with researchers, pharma companies, providers, non-profits, etc.
My initial reaction to the idea is that of brilliance, but I wanted to test the platform. It was during this test and review that I continued to be Wowed. Below, I have highlighted some of the key areas of the platform for an in-depth review:
Create a profile:
I started with creating a profile, which took less than 5 minutes and instantly gave me a snapshot on my condition, how many within the network had the condition and a breakdown of other age/gender/diagnosis information.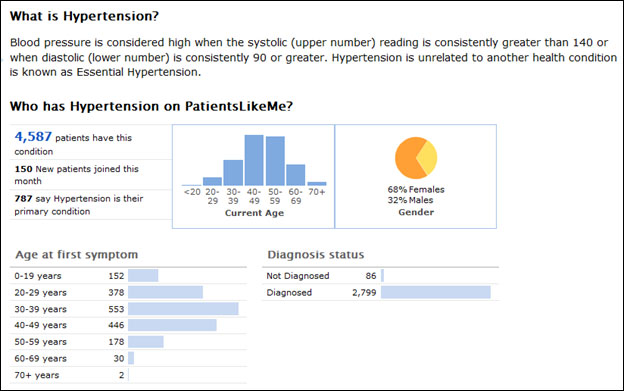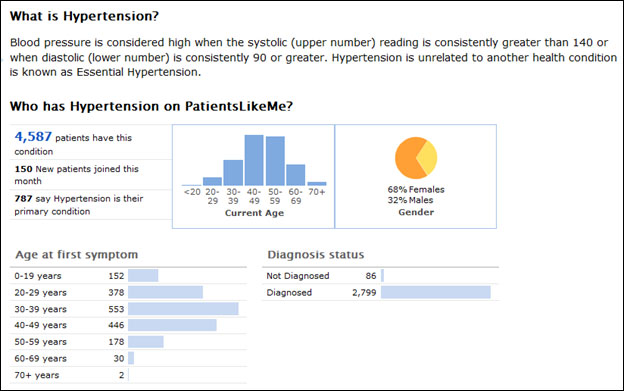 Part of building your profile included questions about your history with the condition: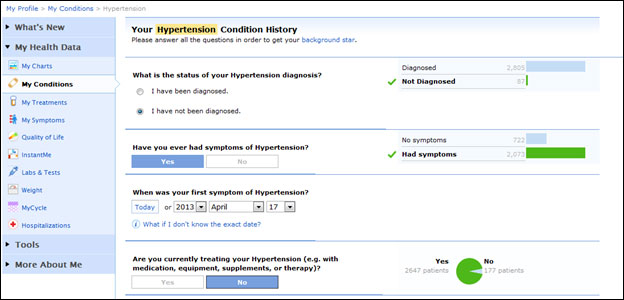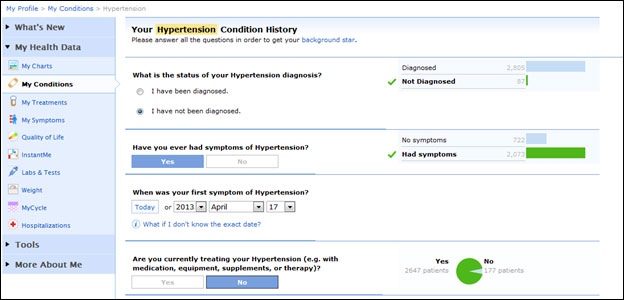 Connecting with Patients:
And then after that, I was quickly able to start using the site to my advantage. One of the greatest areas was the "find patients" tab, where you are able to search for patients like you to connect with and to read their stories.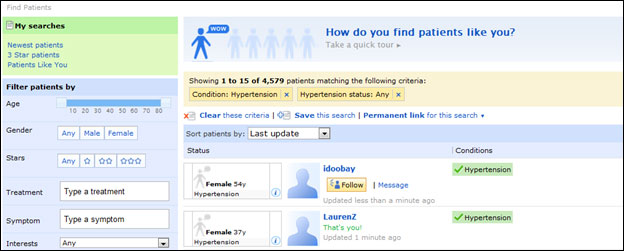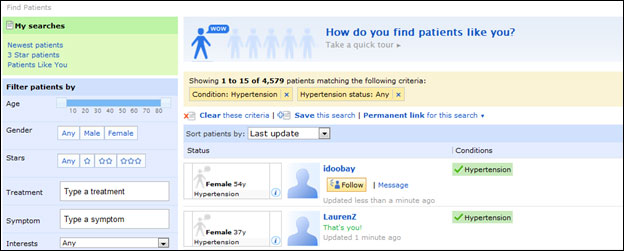 Treatment information:
Another area that I found extremely beneficial was the "your treatments" tab that allowed me to enter in my personal treatment information and to read about other treatments reported by other patients of my condition. This area is complete with information from patients on how the medicines made them feel, benefits, drawbacks, etc. In addition to being clear and easy to understand, the network is actually large enough to make the data useful.




Not only did I find the site and the information relevant, useful and beneficial, it also made me want to share my story, which in the social media world, is the ultimate goal. The more that share their story, the greater the chance of making medical progress and advancements. I am truly impressed with PatientsLikeMe.com and believe that the site is one of only a select few of healthcare social media sites that understand how to leverage social media, ultimately making a direct change in the healthcare world.