If anyone could put the gorilla in guerrilla marketing… it's the legendary King Kong.
In 2017 (twelve years after the icon first hit the big screens), King Kong was returning to the theaters with the much-anticipated release of "Kong: Skull Island." To build excitement around the epic return of this larger-than-life figure, Warner Brothers and Legendary Entertainment wanted to leave an equally large impression.
Thanks to some creativity, and some major manpower, they did just that.
Why we love it
In their guerrilla campaign, giant, 25-foot footprints started mysteriously appearing across Los Angeles. They showed up on the beach near LAX, outside Capitol Records and LA Live, and near Runyon Canyon Park.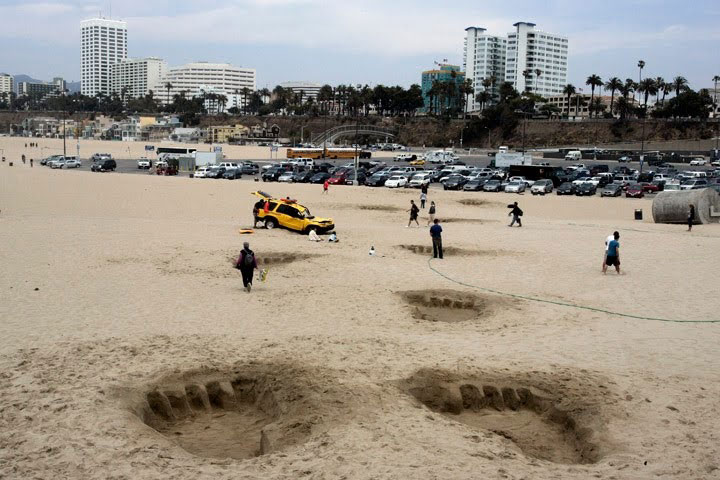 Individuals who were bold enough to investigate the mysterious footprints were given promotional T-shirts and gear. Fans nationwide who couldn't see the prints in person were encouraged to participate virtually with #(city)LovesKong for a chance to win an early screening in their hometown.
"Kong: Skull Island" brought the character to life in person, on the news and in social with the prints. But they also brought the Skull Island world to life with the other campaign elements. Did you know? The island has actually been added to Google Maps, and even has reviews and 360 degree photos.
We love this campaign because it brought an iconic character back in an epic, immersive way that literally stopped fans in their tracks.
This is post #3 in our blog series, 10 Examples of Wildly Creative Guerrilla Marketing.