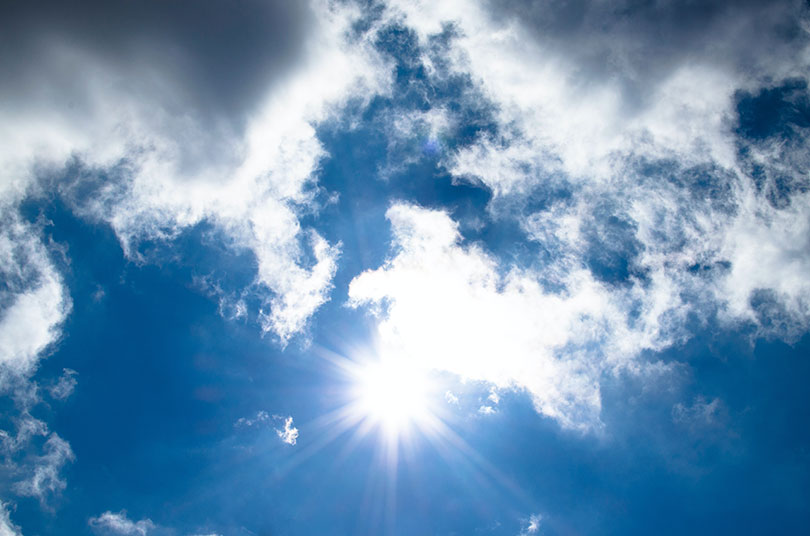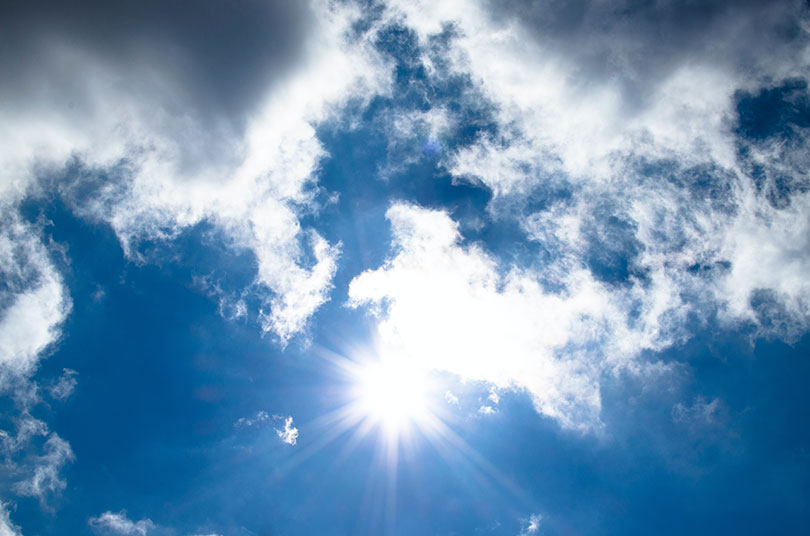 You pick up your phone after hearing a notification ding. It's the weather app: "Extreme temperatures stretching across the country." Instinctively, you walk to the thermostat and bump the temperature down one degree. How many months until fall?
2022 has already seen its fair share of extreme weather. From heat waves and droughts to flooding and tornadoes, nearly every state has experienced its own, unique weather events. These can be heartbreaking to see, but can also be an opportunity for brands to step up with advertising, advice or support of their own.
When weather nears your area, let inspiration strike. Brands can use the forecast to create relevant, real-time content like:
Fundraisers. Start a fundraiser on Facebook to support your community or point your audience to worthy causes that help with disaster recovery. This helps you be part of the conversation and do right by your community.
Social media tips. Sell auto insurance? Share tips for safe driving in winter weather ahead of a snowstorm. Work with a healthcare system? Make sure parents know how to keep kids and pets hydrated in extreme summer heat.
Weather-related blogs. Write original content or share past content during timely weather events – we could all use reminders about staying safe in extreme conditions.
Coupons, discounts and promotions. Help customers (and business) by advertising relevant coupons to combat weather events.
Geotargeted content. If your brand operates in multiple states or climates, target unique advertising to areas experiencing different temperatures or storms.
What brands are tuning in to this trend?
Pantene
Hair dryness and frizz get worse in the summer months, and Pantene saw that as an opportunity. They looked to the weather forecast and ramped up their creative on days with forecasted extreme heat and humidity. In addition, they offered coupons and directions to nearby stores who sold their hair products. The results? Pantene saw a 28% sales increase as well as 600,000+ social impressions from this creative approach to weather-attentive advertising.
TUI
To increase their holiday bookings, the German tourism company TUI partnered with a weather website. When users visited the weather site's page during rainy, cloudy, snowy, cold or other unfavorable weather days, they were served ads of the opposite: sunny, seaside vacations made possible by TUIs vacations, flights and cruises. Again, the brand saw sunny results with 300% of the campaign budget being re-invested for future campaigns.
When inclement weather comes your way, trade your floppy hat for your thinking cap. Use it as a timely opportunity to help your consumers get through extreme conditions, all while positioning your brand as a helpful, knowledgeable entity.
In the meantime, stay cool and stay in the know. Follow our Brogan & Partners blog as we forecast more of the latest insight and advertising tips.