Budgeting can be hard. From recording receipts to monitoring bank accounts and making payments, keeping track of finances is hefty work. Maybe that's why Americans aren't so great at it.
Budgeting is important for many reasons, keeping consumers above water in the event of emergencies among them. According to a recent Bankrate survey, fewer than 40 percent of Americans are prepared for a surprise expense in the $500-1,000 ballpark.
Gulp. This is how consumers find themselves in financial despair and why credit unions and community banks invest heavily in budget counseling and financial literacy services.
But, what if there were a way to keep track of spending, save more and stay on budget with just the swipe of a finger? Now there is. Introducing nine personal finance apps consumers (and banks) approve of: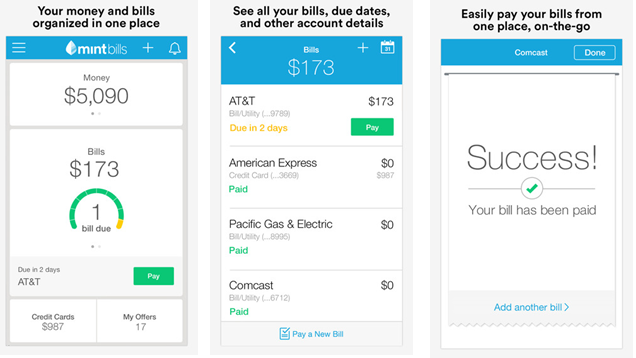 With Mint, users can stay on top of their bills and accounts, conveniently in one place. Never stress about paying your bills on time again. Mint will send reminders for when bills are due, when funds are low and when credit limits are close. With just one swipe of the finger, you can manage your money with ease.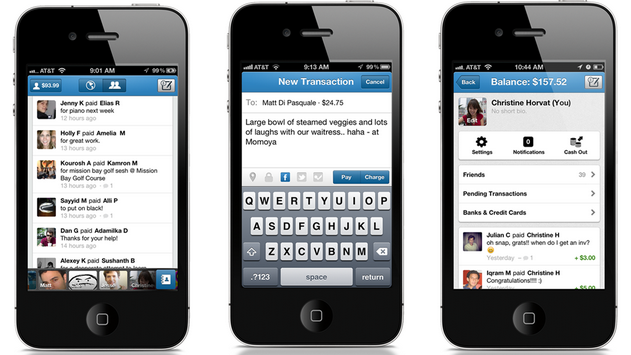 What do you get when you cross a social network and financial tracking app? Here's a hint: it's called Venmo.
Do you owe a friend some money? Does that friend owe you money? Say no more. With Venmo, you can easily pay friends back and collect from those who owe you. You can even pay for your friend's dinner, drinks, rent and more. Once paid, you can quickly transfer the money to your bank account within one day.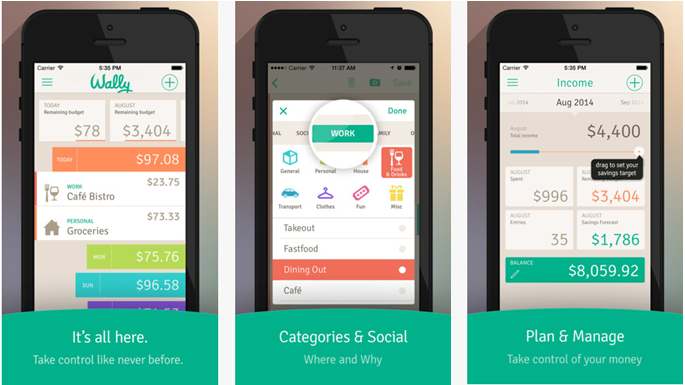 Those at Wally can admit our financial lives are complicated. Whether you are married or single, have a family or not, finances are involved in all lifestages. To help streamline your finances, they created Wally.
If your location settings are on, Wally can pinpoint where you are, and you can enter the amount you spent within seconds. Wally will automatically define the location and categorize your spending, making budgeting so much easier. You can even take pictures of your receipts and file them within the app.
Wally is multi-lingual, acknowledging all currencies from the American dollar to the Congolese franc.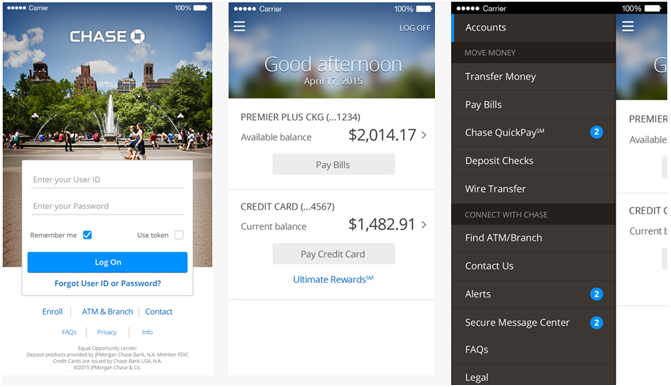 Although you need to have an account with this bank, the Chase Mobile Banking app is one of the top most downloaded apps. With its 24/7 connection to your account, you can view all transactions and balances, pay bills and credit cards payments, transfer money and even find the nearest Chase branch or ATM near you. Need to deposit a check? No need to stand in line. Just take a picture of the check right from your smartphone, and it will automatically deposit the funds into your account.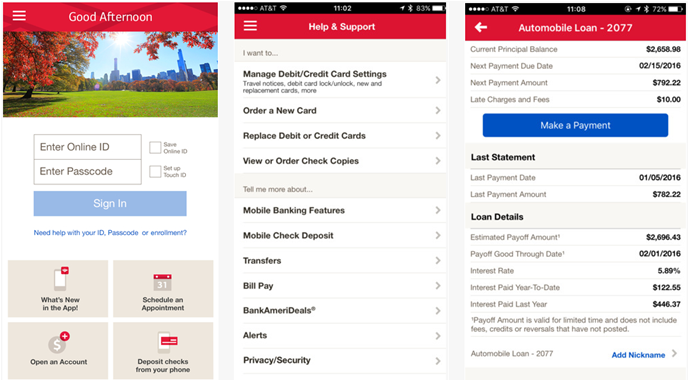 Managing your accounts is a breeze with the Bank of America Mobile Banking app. Like the Chase Banking app, you need an account with Bank of America. If you do, you're able to review all activity and balances in your checking, savings and credit card accounts. View and pay your mortage, auto loans and your Merrill Lynch or Merrill Edge investment accounts. Transfer money with ease, schedule automated payments and deposit your checks by simply taking a picture of them. Need an ATM? Don't worry this app will find the closest one to you.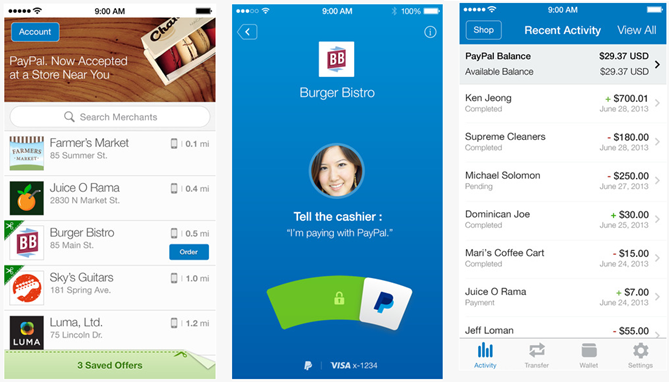 PayPal is now accepted at a store near you. Take PayPal with you and use your app to pay and even order ahead. This app even allows you to send and request money. Whether you're collecting money for the company party or chipping in for a friend's gift, you can do it all through PayPal.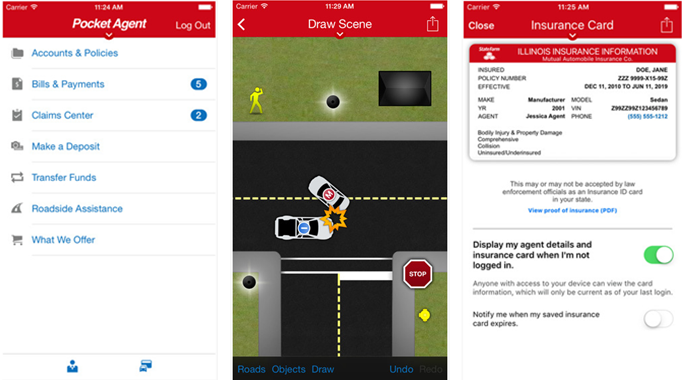 Although you have to be registered or enrolled as a State Farm customer, this app is with you when you need it most. Like when you need to get an auto loan rate, contact your agent, file a claim or pay your bill. You can view your insurance policy information, draw the scene and check in on the status of your claim, all with the quick swipe of your phone.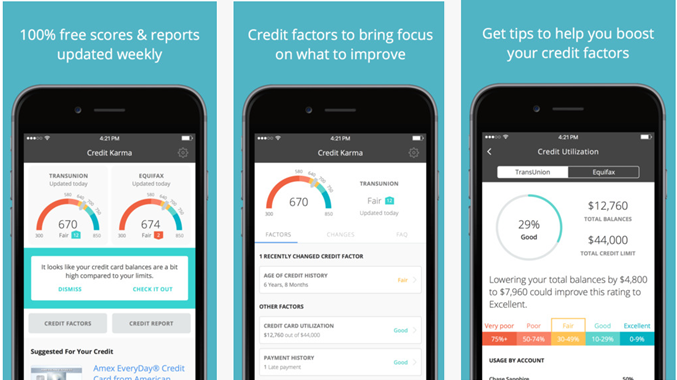 Looking to stay on top of your credit? Look no more. Credit Karma is a fast and easy way to monitor your credit, get credit scores and credit daily monitoring. This app comes equipped with tips on how to improve your credit and the tools to track all your accounts in one centralized place.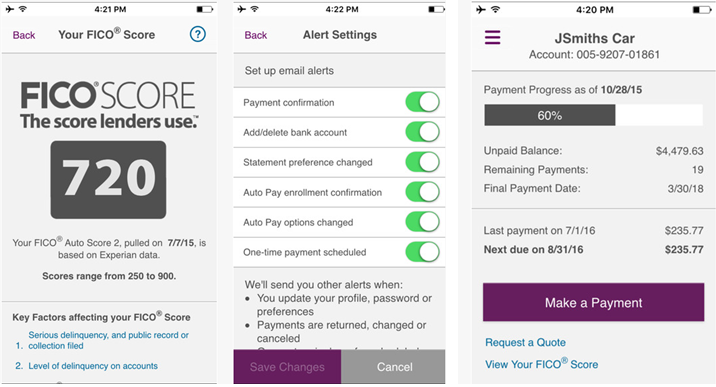 Making payments on your vehicle just got a whole lot easier if you're an Ally Auto customer. With this app, users can view all payment information, make one-time payments or schedule future payments. Need to add a vehicle? No problem. Simply use the drop down menu to add another car to the list. One very unique feature is that you can stay on top of credit and get your FICO score.
Personal finance apps may be the new bill pay account for banks and credit unions, creating consumer stickiness that quickly evolve into loyalty. While it may not make sense to develop a new app, financial insitutions should look seriously at partnering with developers to co-brand a quality mobile budgeting app.
Millennials particularly seek out apps to help manage their personal finances and 67 percent of this cohort stick to a budget. For more on Millennials and money, check out this blog.