Property and casualty insurance. Yawn.
Property and casualty insurance companies on Facebook. Double yawn.
One of our most recent clients, Frankenmuth Insurance, posed us with a pretty big challenge: Taking a regional multi-line insurance company and developing a social media strategy that would encourage engagement.
Now, many people would say that no one wants to engage with their insurance company, but after crafting an in-depth target analysis and social strategy, we're happy to say that people certainly do. We found key ways to engage with their target audience… and they worked.
Taking a strong visual approach and developing a quarterly content calendar, we re-launched Frankenmuth Insurance's social channels, for what we consider an early stage of success. If you're familiar with the industry, property and casualty companies don't usually have a large following base, so we focused on engagement vs. growth for the initial stages. In the past four months, we have seen a 20% lift in average reach per post and an 8.3% lift in engagement. So, how did we do it, you ask?
1. Offer helpful consumer tips.
One of the most engaged visual series we developed are focused around offering simple, straightforward tips. For Frankenmuth Insurance, their Independent Agents really engage the most, as they can leverage the content and share with their policyholders.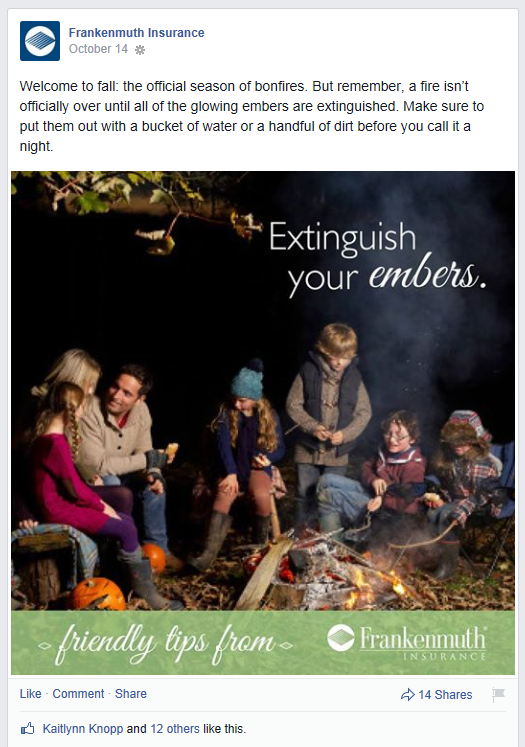 2. Emphasize the company's vision and support for the community.
For Frankenmuth Insurance, their heritage and their community are a great portion of their culture. Facebook allowed an avenue to share some of the goodwill that excites and engages their employees.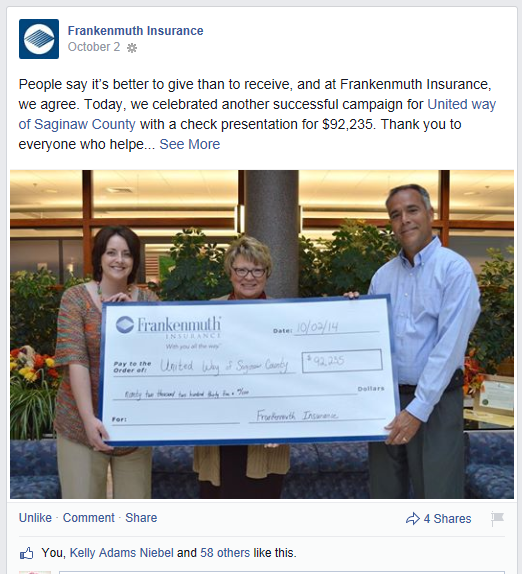 3. Stay up-to-date and provide information relevant to current events.
Property and casualty insurance providers know that when disaster strikes, that's when they receive a call. Below is a post that went up following a huge flood in metro Detroit. The topic was timely and helpful.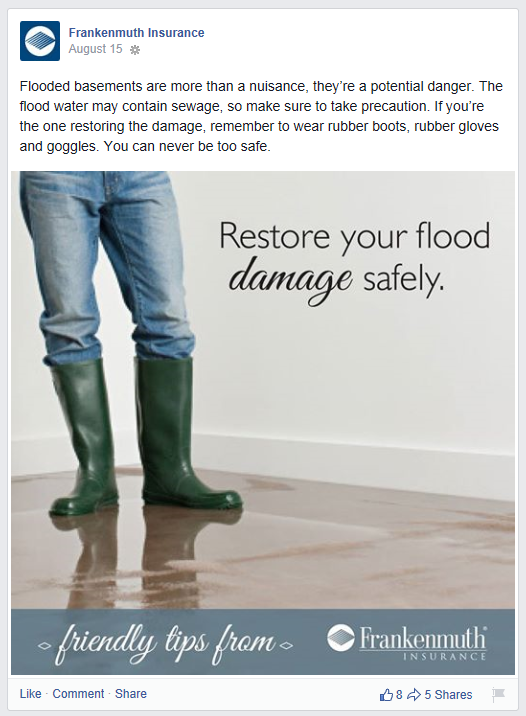 4. Encourage your fans to engage.
There is no easier way than to actually just ask a question to increase engagement. Especially a question that you know will cause conversation.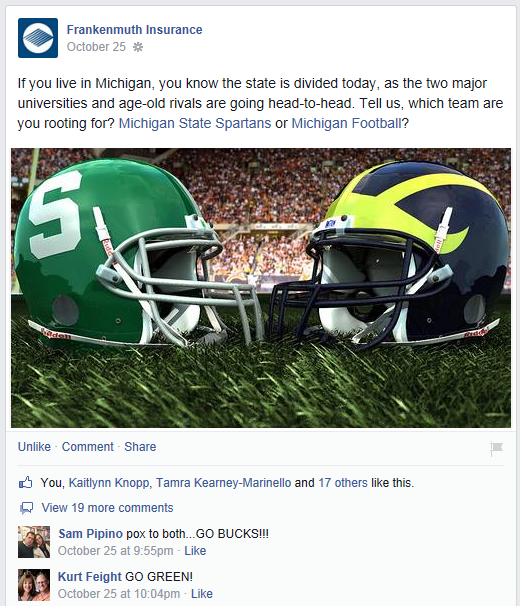 5. Leverage trending topics and #hashtags.
If you are active on Facebook, you know what's trending. Use it to your advantage.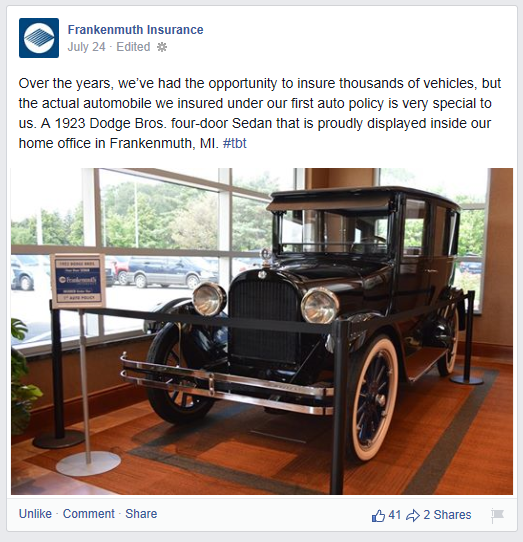 6. Highlight partnerships and leverage them to increase page growth.
For Frankenmuth Insurance, page growth was not a specific goal outlined within the strategy… yet. But, we identified key partnerships that we could leverage to help cross-promote, which has resulted in fantastic fan growth.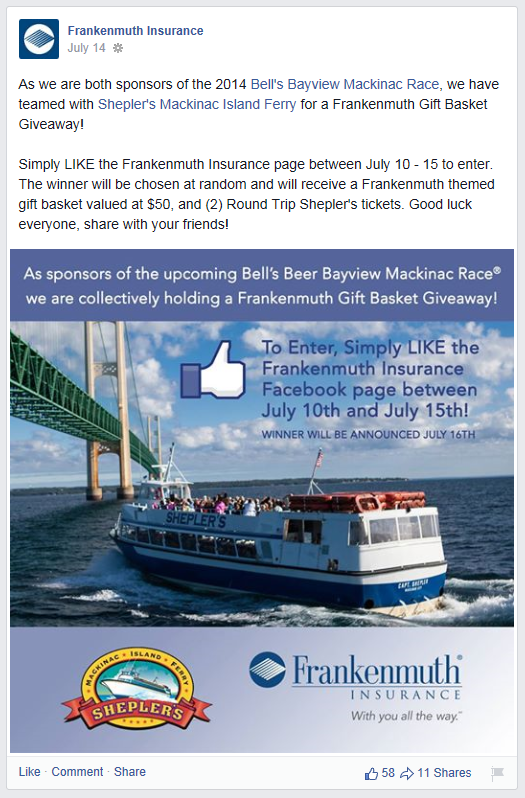 7. Be delicate when providing product information and trying to upsell.
We started with heavier product promotion, but noticed engagement rates were dropping. With that, we have to maintain a balance of product/company promotion. For us, success has happened when the timing is right and relevant. For example, in key warm weather states, we promoted water ski insurance during hot summer months.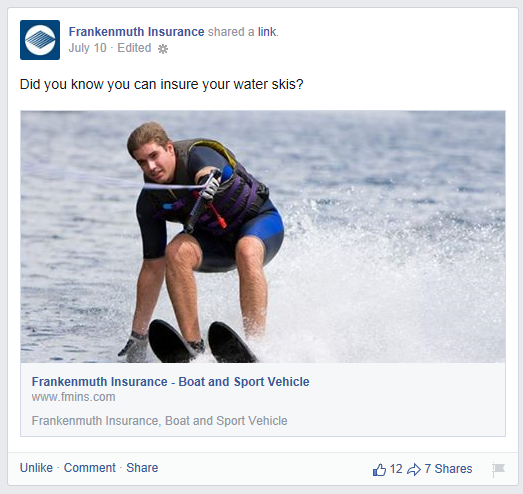 Do you have another tip for developing a successful Facebook strategy for an insurance company? Let us know in the comments below.