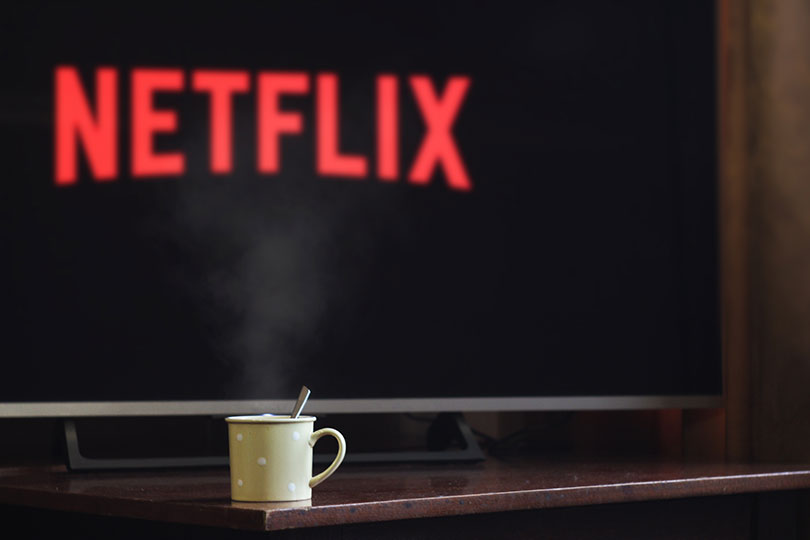 On September 22, 1994, America met the cast of Friends for the first time. And now, 25 years later, they're still there for you. (Cue The Rembrandts…)
After 10 seasons and 236 episodes, people everywhere continuously turn to this TV show for comfort and comedy. It chronicles such a precious chapter of life in which your friends are your family, so it's beloved by (almost) everyone. Even your favorite companies.
To celebrate 25 years of Friends, brands are bringing some serious nostalgia to fans – which begs the question: Could we BE any more excited?!
Here's how marketing experts are capitalizing on this epic anniversary:
Pottery Barn

To celebrate its 25th anniversary, Pottery Barn released a Friends-inspired collection – consisting of 14 pieces. This includes the infamous apothecary table (from the days of yore), throw pillows, mugs, tea towels and more. Items start at $14.50 and are available online and in stores nationwide.

Friends fans can also enter to win a themed vacation to Los Angeles. The grand prize consists of paid airfare and hotel, admission to Warner Bros.'s deluxe studio tour to take pictures on the Friends set, and a $1,000 Pottery Barn shopping spree.

Fun fact: In the episode, "The One With the Apothecary Table," you see product placement at its finest. Not only are REAL Pottery Barn products named (like the ornamental birdcage, Sahara desk and Parker console table), five of the six core characters say "Pottery Barn" a total of 18 times. And Phoebe and Rachel actually stop in front of a store window.
LEGO

According to the brand, people will love building the iconic Central Perk TV set and recreating classic moments from the show. And… they're right. At the time this blog post was published, their LEGO Ideas Central Perk set (available for $59.99) was out of stock!

With a total of 1,070 pieces, it includes seven mini figures (Ross, Rachel, Chandler, Monica, Joey, Phoebe and Gunther), in addition to items specific to each character. For example, the set comes with Ross' keyboard, Rachel's serving tray, Chandler's laptop, Monica's muffin, Joey's pizza box, Phoebe's guitar and Gunther's broom. Additional elements include the orange couch, coffee table, "reserved" sign and 15 cups.
Ralph Lauren

There's no doubt about it. Rachel Green was a trendsetter. With her iconic "Rachel" haircut and ever-evolving fashion sense, it's no surprise she landed a job at Ralph Lauren. Which means it's no surprise they're celebrating 25 years of the show – specifically 25 years of the characters' styles.

Their Friends-inspired business casual clothing line includes essentials from blazers to skirts and sweaters to jackets. But the best part is… promotional shots were taken on sets that will truly feed fans' nostalgia.

"Got anything that's not Ralph Lauren," Joey asks in season seven (after spilling on his shirt before an audition). We're willing to bet that after this, Rachel would offer the exact same answer: "Yeah, I don't think so, Joe."
Fathom Events

Friends is coming to the big screen, for the first time ever. And we're guessing you won't fall asleep at the theatre. (Cough, CHANDLER, cough.) To celebrate the anniversary of the sitcom, Fathom Events is hosting a special showing of some of the most memorable episodes. A three-night-only engagement, the screenings will feature four different episodes per night, never-before-seen content, and interviews the cast and crew.

Night One (September 23): The One Where Monica Gets a Roommate, The One with the Blackout, The One With The Birth and The One Where Ross Finds Out
Night Two (September 28): The One With the Prom Video, The One Where No One's Ready, The One The Morning After and The One With The Embryos
Night Three (October 2): The One With Chandler In A Box, The One With Ross's Wedding Part 2, The One Where Everyone Finds Out and The One Where Ross Got High
Alex and Ani

"The moments, the quotes, the memories, the FRIENDS. Your favorite episodes are now your favorite accessories," according to Alex and Ani. From charm bracelets to necklaces, this collection features some of the series' most iconic quotes engraved on fun, costume jewelry. Get them (while you can) starting at $39.
How are you celebrating the 25th anniversary of Friends? Besides binge watching every episode on Netflix, of course. Tell us in the comments below.