When it comes to social media, Millennials choose Twitter as one of their favorite platforms. A recent survey showed 37 percent of Millennials actively use Twitter, making it the fourth most popular social media app among this generation. Unlike other social media apps, Twitter limits users to 140 characters, so Millennials are forced to be about what they're posting and sharing. So what are Millennials considering tweet-worthy? And what does that tell us about this generation?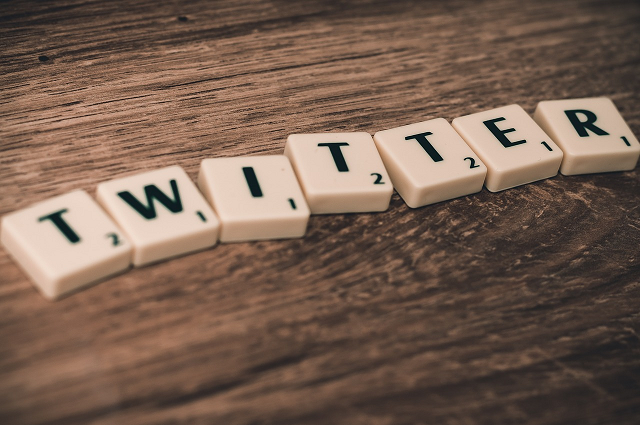 Here are three Millennial Twitter habits brands should take note of:
1. 82 percent of Millennials will share a funny tweet – As discussed in our previous blog post, Millennials love humor. Brands that are willing to have a little fun are a favorite among this generation. According to Twitter, 47 percent of Millennials agree that Twitter means "laughing" or "a cure for boredom." And Millennials are taking it to Twitter to get a few laughs, find funny things to share and entertain themselves.
Tips for brands: There's a reason why Millennials love Old Spice; the brand's Twitter account is hilarious, while at the same time a great space for the brand to promote their deodorant and fragrance products. If your brand is trying to engage with Millennials on Twitter, a funny tweet will most likely prompt this generation to favorite and retweet something from your brand.
ouY liwl otn tge a zprie rfo crugsnablinm heste rdosw.

— Old Spice (@OldSpice) August 27, 2015
2. 70 percent of Millennials read Tweets while tracking a live event on TV – Millennials are multitaskers. Chances are they're watching a TV show, browsing the Internet on their laptop or tablet and texting a friend at the same time. Growing up in the age of technology, it's natural for their attention to be split between multiple screens. So, if your brand is trying to reach this target audience, it's important to divide your media spending dollars across different platforms. Don't invest all your marketing dollars on one platform. Splitting it will increase you chance of engaging with this multifaceted generation.
Tips for brands: Twitter is a great place for brands to redirect followers to their website, promote their other social media platforms or feature a new campaign or app. Nike retweeted its Football (soccer) account to share its latest phone app, which allows individuals to locate and join local soccer games. If brands want to connect with Millennials, it's important for them to know which of their platforms are most popular among this generation. Then they can find creative ways to redirect Millennials onto the sites via Twitter.
500 goals. One weapon. #Mercurial @Cristiano Explore the boots that made the difference: https://www.nike.com/us/en_us/c/football?st=soccer pic.twitter.com/p3vChYtIP6

— Nike Football (@nikefootball) September 30, 2015
3. 53 percent of Millennials use Twitter to document current events – While hashtags are not a popular thing to use on Facebook, Twitter users include hashtags in most of their tweets. Twitter's popular hashtag feature makes it easy for users to see what's currently trending. Millennials value relevancy, and Twitter allows them to easily gauge what people are talking about and how that affects them. There's even a column on Twitter made specifically for users to see what the current trend is online.
Tips for brands: If brands want to connect with this generation, they have to find creative ways to insert themselves into current conversations on Twitter without making it feel inauthentic or forceful. Always think ahead: what calendar event is coming up and how can our brand be part of this? By thinking ahead, you'll have the extra time to brainstorm something that's relevant to Millennials and to your brand.
Oreo does a great job connecting with Millennials on Twitter. With a little creativity, the brand is known for their ability to insert themselves into trending hashtags while still featuring their classic Oreo Cookie. Here's what they did to join the Twitter conversation on the #LunarEclipse this past September.
Wonder what's really casting a shadow on the moon? #WonderfilledWorld #LunarEclipse pic.twitter.com/1oELauWLCx

— Oreo Cookie (@Oreo) September 28, 2015
What other brands are funny, strategic and relevant on Twitter? Let us know in the comments below.
Tune into this blog series as we explore more Millennial social media habits and what that tells us about this generation.