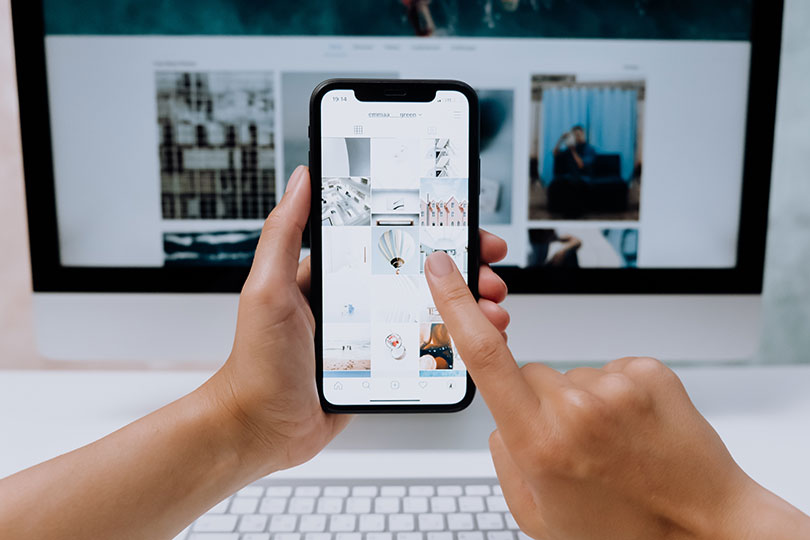 In Q4, Instagram granted a longstanding wish: the ability to share links in Stories.
When this feature was first introduced, it was limited to verified accounts or those with a certain number of followers, putting it out of reach for most small businesses (Brogan & Partners included). As a result, we all saw the "link in bio" line an infinite number of times. A logical solution to help bring content closer. However, it ultimately asked consumers to take an extra step. An extra step that this particular consumer often opted out of. You, too?
With all Instagram accounts now having access, we've compiled a list of three things to share in your Stories. See how your business can benefit:
Share blog posts. Every time you publish, promote it on Instagram. Have a visual template you can update with each new title, use the post's featured image, take a screen recording scrolling the post, etc. Find interesting ways to increase your reach and add the direct link for easy access.
Share links to fundraisers/donations. Nonprofits, rejoice. With Instagram expanding this access to everyone, no matter how many followers you have, you can include direct links to deserving causes. Get your efforts in front of your most engaged audience and easily encourage their involvement.
Share specific products/services. Of course, this means brands can share direct links (yay!), but one of the things I love most about this is update is that I can, too. In an individual user's story, they can share links to products and services they want everyone to know about. Picture a new mom sharing a link to the sound soother or swaddle that's literally (okay, figuratively) saving her life. Someone with perfectly styled hair sharing a link to their secret. A happy homeowner giving a shoutout to the company that just cleaned their gutters or leveled their driveway. All of which inspire other users to click and learn more. While this feature gives businesses the ability to promote themselves, it also gives users the opportunity to share amongst ourselves. (Which could also be ideal for a micro-influencer marketing campaign.)
Ready to get started? To add a link to your story, use the new "link sticker" and immediately send users to your site. Per Instagram, simply capture or upload content to your story, select the sticker tool from the top navigation bar, tap the link sticker to add your desired link and tap "done." Then, place the sticker on your story — as you would any of their other stickers — and tap on the sticker to see color variations. Easy enough, right?
Pro tip: For even more social insights and inspiration, be sure to subscribe to our blog.