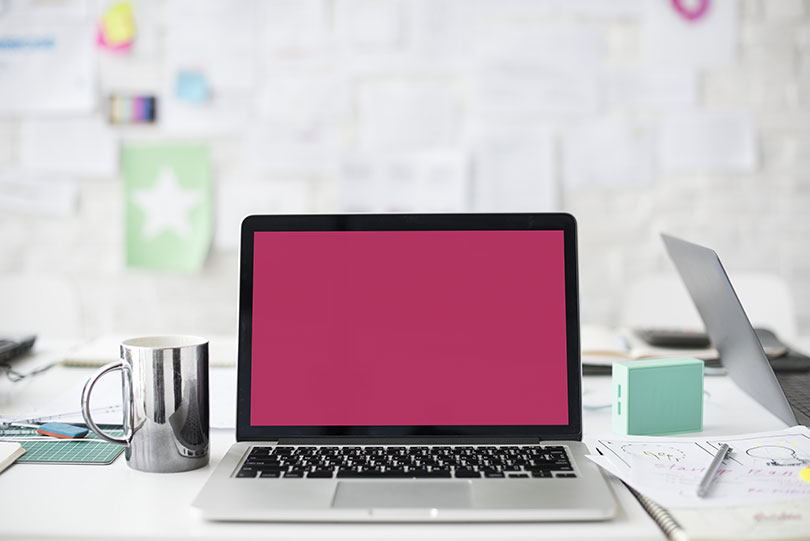 Email marketing? It may not sound like the coolest form of marketing.
I mean, it's not a series of TV spots that the whole world will see. It's not a digital ad that will follow people from website to website. It's not even a blog post that has the potential to go viral.
But, the truth is, email marketing is just as important as every other tactic. And if developing or deploying emails is part of your job description, you know how cool it can be.
Let's not forget, though: You also know how challenging it can be.
To carefully craft the perfect email, writers and art directors sit down in front of a blank screen. They create a piece of content, and a programmer brings it to life. Someone closely monitors its performance, and the cycle continues.
Each member of the team brings a unique skill to the table, and we've captured a list of tips to help them take their skills to the next level.
Tips for Writing Emails:
Make a good first impression. When your emails make it to an inbox, the first thing people see is your subject line. So, is it enticing enough? See how to write the most successful subject line, and you'll likely see an increase in your open rates.
Keep copy concise. In a perfect world, an email would be a headline and a call to action. In this world, that's not always enough. And that's okay. There are tricks to make your copy more skimmable – like breaking up a big paragraph into a few small ones (one to three sentences) and using bullet points whenever possible. Then, in the editing stage, challenge yourself to cut any copy you don't need.
Write to one person. While (hopefully) more than one person will read your email… write like they won't. It'll make your emails seem more friendly and human – less like a big brand.
Give before you take. Before asking subscribers to purchase something or sign up for a service, offer them something of value. Whether it's a free download, free trial or coupon code, give them something that'll get them started.
Set the pre-header text. In an inbox, most email service providers will show the first few lines of your email next to the subject line. That way, readers get a sneak peek of what's inside. It makes opening vs. not opening easier to decide. The problem? If you don't set the text yourself, they'll automatically pull in the first few lines of copy – which aren't always the most important. The solution? Choose what it should say. While the exact amount of text is dependent on the provider, you should be safe sticking to 50 characters or less. Strategically select words that offer a short and clear synopsis of what someone will find inside.
Tips for Designing Emails:
Make your emails less than 600 pixels wide. Every email you send should be mobile-friendly. To make sure you're giving users the greatest experience across all of their devices, the width of your design should be 600 pixels or less.
Stick to a font size of 14 pixels or larger. Fact: Small fonts look even smaller on small screens. Don't make your users squint to read tiny text.
Follow your brand look and feel. Traveling from an email to a website should be a fluid experience – so make sure the two designs align.
Keep file sizes small. A large image will download at a slower speed – especially on a phone or tablet. To combat that, reduce the file sizes of your images and limit the number of images you use.
Add alt text to all images. Some email service providers automatically block images. In these instances, the images don't load unless the user clicks them. Adding alt text to your email images helps people understand your message, even if they can't see it.
Put your business address in the footer. This is a necessity, to be compliant with the CAN-SPAM Act (a law that sets the rules for commercial email, establishes requirements for commercial messages and gives recipients the right to have you stop emailing them).
Make it easy to unsubscribe. It sounds silly, right? But, the truth is, if someone can't find the unsubscribe button… they'll find the spam button (and that could damage your sender reputation).
Tips for Creating Calls to Action:
Make them prominent. When someone opens your email, they should immediately see your call to action. No scrolling necessary.
Repeat them. Yes, calls to action should be at the top of an email. But, it's okay to have them at the bottom, too. That way, if a user makes it to the end of your email, they don't have to scroll back up to the beginning to take action.
Use the correct specs. According to a study from the Massachusetts Institute of Technology, the average size of an adult index finger is about two centimeters wide, which translates to approximately 57 pixels (on a mobile device). Knowing that, your buttons should be at least that size.
Be specific. Tell a reader exactly what you want them to do.
Avoid unnecessary hyperlinks. If you can't, at least avoid hyperlinking terms like "learn more" and "click here." Instead, hyperlink something that clearly states your call to action, like "download our guide."
Tips for Deploying Emails:
Use a friendly from. Who are your emails coming from? A recent HubSpot study showed when you send emails from a real person's name, rather than a company name, your open rates will increase. For example, "Ellyn Davidson, Brogan & Partners" vs. just "Brogan & Partners" should perform better.
Don't email all of your subscribers, all at once. First, send the email to your most active subscribers to establish engagement and activity faster.
Segment your audience. Separate your subscribers based on their how often they engage and/or what they engage with. The more you can tailor messages to these unique groups, the more you'll resonate with them.
Re-engage your recipients. Once you see who's not engaging with your emails, see if you can encourage them to. Try sending a special offer or something to make them remember why they subscribed. If they don't bite, send another email that asks if they're still interested in receiving your content. If they don't opt in again, it's time to remove them from your list.
Tips for Analyzing Emails:
Check the engagement of every email. How many people opened it? Clicked it? Unsubscribed from it? Review your most important metrics after each individual send.
A/B test your emails. From your subject lines to your calls to action, almost every element of your email can be tested and analyzed, then optimized. Just remember: Only test one element at a time (otherwise your results will be inconclusive). Make sure you have a significant sample size in your testing. And once you find a winning element, move onto the next one.
Now that you know how to develop and deploy the best emails ever, learn how to get them in inboxes. (It's not as easy as it sounds.) Read our blog: 1 in 5 emails will never make it to an inbox. Will yours?