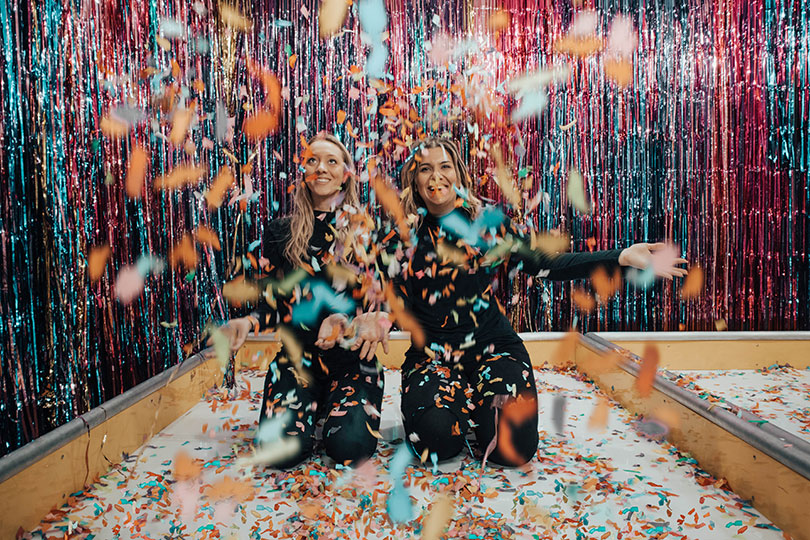 Chances are your favorite company has some advertising campaigns which make you think, "Wow, I wish I could have been part of that." Well, experiential-based marketing allows the customers to be part of the brand experience they dream of. That's right, lights, music, and Instagram photos galore. By your company taking part in this multi-dimensional marketing experience, customers can experience firsthand what your brand is passionate about. Your audience may even have a nostalgic emotional connection and remember the experience, when they hear your brand's name.
Whether your company tries out pop-up shops, street art, or virtual reality, experiential marketing lets the customer understand for themselves what your brand is all about. See how:
65% of customers say live events help consumers understand a product. Picture two companies selling the same product. The first company has a typical campaign, as well as print and digital ads. The second company has an interactive experience, with music, ambiance and lighting- all while the product is being advertised. Naturally, you would feel more connected to the experience of the brand, and the product would be a bonus. The beauty brand Glossier did just this in Rhea's Café of San Francisco. For one month, Glossier had a pop-up shop where they gave the café a makeover and let customers test their products. The modern company painted the interior to match the brand aesthetic and highlighted the existing countertops and barstools. Vanity stations were equipped with makeup for testing and perfect lighting for Instagram photos. The chance to eat delicious food while testing out makeup products in a vintage café? Sounds great to me! And most people agreed. This collaboration was a booming success, with customers doing the marketing for them by posting photos of the re-vamped makeup experience all over Instagram.

Businesses learn more about the customer. Without a doubt, the customers would be able to learn a lot about your brand during an experiential marketing event. One thing you probably haven't thought of is that the business gets to learn just as much about their buyers. Knowing your audience is one of the most important parts of marketing, and Ikea got to know their audience by having a slumber party with 100 of them. Wait… what? That's right, in 2011, Ikea UK held a big sleepover for 100 people to try out their beds. This one-night experience had comfort food, a sleep expert on hand, a movie, massages, and manicures. What Ikea learned from this experience is that on average, 3,000 people take less than 10 minutes to choose their mattress. That's less time than most people take to decide what to eat for lunch! Through this experience, Ikea was able to learn how little time people spend choosing their beds and alter their marketing strategies to fit their new knowledge. Oh, and they got to have a pajama party along the way.

Customers feel like the company cares. Customer experience is a new expectation for brands. Customers want to be thought of and have their opinion matter, and technology is making it easier than ever. Each company should incorporate an idea exhibiting how their customer reviews, ideas, and innovation matter. In 2015, Google really hit the spot with customer consideration with the second Google Impact Challenge. Google partnered with advertising agency "72andSunny" to ask members of their target community which non-profits it should fund. Throughout 15 neighborhood locations, people had the opportunity to make real-time votes for the non-profit of their choice. While promoting people to get out into the community for a cause, Google showed how much they really care about people's opinions and choices. The top four votes received $500,000 in funding, and the other six received $250,000 each. The best part is that each customer felt as though their vote counted and contributed toward doing good in society with just the tap of a digital button.
What are you waiting for?
The sky's the limit when it comes to innovative marketing, and creating an experience for your customers is a great way to one-up your competitors. Bring out your imagination and create a 3D customer experience like no other. Along the way, you'll help customers understand your product and brand, learn more about customers, and make them feel like your company cares.
For more trends, subscribe to the Brogan Weekly Recap.