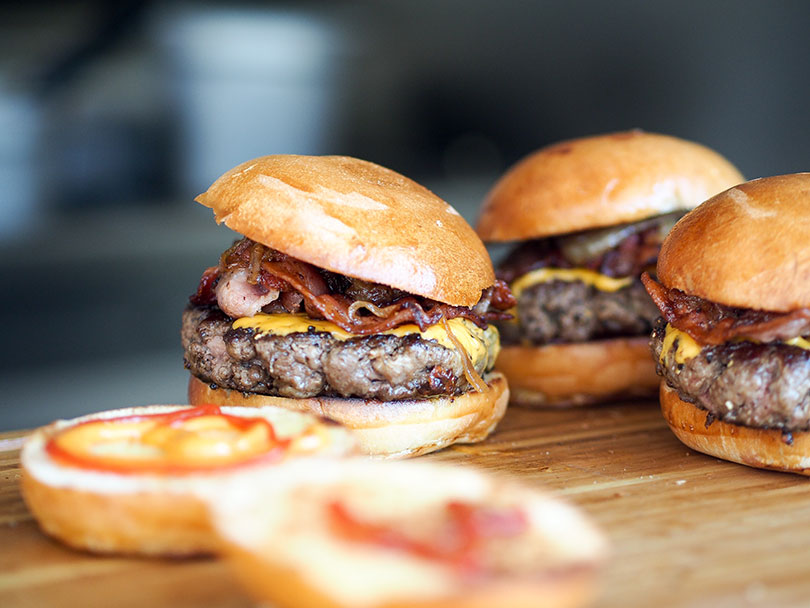 Grilling season is upon us. Cue the backyard barbecues, smell of burgers in the neighborhood and hordes of hungry people in line at your local meat counter.
Or… maybe scratch that last part.
For years, meat sales have dominated grocery store earnings. In fact, Supermarket News reports the category brought in $67 billion last year alone. But with the growing popularity of healthy eating, meat-free diets and alternative protein sources like Beyond Meat, has the meat industry finally met its match?
Meat: meet today's consumer.
Today's U.S. consumers fall into three main categories when it comes to their diets:
Meat eaters – 86 percent
Vegetarian/vegans – 4 percent
Flexitarians – 10 percent
Flexi-what? If the term is as foreign to you as it was me, flexitarian basically refers to an individual who eats primarily vegetarian or vegan, but consumes meat occasionally.
And it's this growing group of flexitarians that's causing a feeding frenzy between the meat industry and the plant-based market. Because when 10 percent of Americans aren't committed to eating simply meat or meat-free, there's room to coerce their bellies and bucks to the other side.
To do so, the meat and plant-based markets shouldn't focus solely on flexitarians, they should focus on larger shifts and habits in 2019 culture. Supermarket News reports that today's consumer are:
Trending toward healthier eating
Using meat as more of a side dish than a main course
Eating out more
Buying for smaller households
More likely to buy meat for a single meal rather than in bulk
Restaurants are forgoing meat, too.
Some fast food chains were fast-to-market with plant-based offerings in an effort to expand their customer bases and beat the competition:
Little Caesars
Just last week, Little Caesars announced a new pizza called the Impossible Supreme, topped with a plant-based sausage crumble made by Impossible Foods. This marks the first time a national pizza chain will use a vegan meat substitute.
Burger King
After a wildly successful debut of their Impossible Whopper in Missouri this April, Burger King plans to roll out the meat-free menu option in all 7,200 U.S. stores by the end of 2019.
McDonald's
The Golden Arches are testing the waters about whether to jump on the plant-based bandwagon. Their fear? McDonald's recent efforts to push healthier fare like salads and yogurt parfaits have not resonated with customers. Still, McDonald's admits their menu teams will be paying close attention to Burger King's Impossible Whopper's success.
Hungry for more industry news? Sign up for the Brogan Weekly Recap.