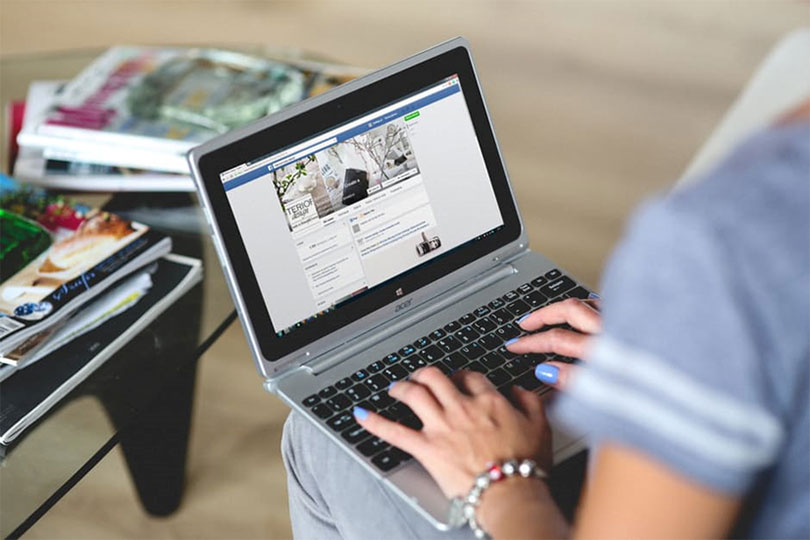 For Facebook, every year brings advancements and enhancements—and 2016 was no different.
With a strategic goal to make the world more connected, the Facebook team added new functionality, created new technology and worked to improve features that already exist.
Which made the most news? Let's rewind.
Live video expanded. In December 2015, Facebook started testing live video. Then, certain accounts were granted access to go live, but now, both iOS and Android users can start a live stream in seconds.
Instant video exploded. To keep up with Facetime, Facebook Messenger made video calling an everyday option.
Facebook Reactions appeared. The people had spoken, and Facebook listened. Kind of. For years, users begged and pleaded for a "dislike" button. And while they didn't get exactly what they asked for, they did get icons that could convey other emotions, like "love," "haha," "yay," "wow," "sad" and "angry."
Friends and family came first. Facebook announced they were more determined than ever to keep users connected to the people, places and things they actually wanted to be connected to. Translation: Content people cared most about started appearing higher in newsfeeds (even higher than before).
Information became even more important. Whether you're looking for a news event or just a new recipe, now, you'll probably find it sooner. Because Facebook values informative content, that also took priority in newsfeeds.
There was more to do in Messenger. A new design brought a new ease. In June, users started seeing their most recent messages at the top of their screen, a "favorites" section that let them quickly access the friends they frequently talk to and an "active now" section to see who's available at the moment. By July, more than 1 billion people were using the app every month.
Users could spend time (and money) in-app. In September, Facebook started experimenting with transactions in Messenger. Customers could check out with just a few clicks, without ever leaving the app.
Actions got easier. October brought the functionality for consumers to get more from brands—faster. Now, users can order food, request an appointment, get a quote and get tickets directly from Facebook. (This is still being rolled out, so stay tuned!)
Recommendations rolled out. Asking for advice about a product or service? Simply switch on the Recommendations for that post, and your friends can comment with suggestions. Can't they do that already, you ask? Well, a bit. But with this functionality, you'll see all of your friends' suggestions mapped out and saved in one place.
People expressed their hate for clickbait. To combat this, Facebook built a system to identify and demote any posts that appear to use clickbait headlines.
Video streamed on bigger screens. This year, users got the ability to stream Facebook videos on their TV, through devices like Apple TV and Google Chromecast.
Social media met social good. The launch of Community Help lets users ask for or offer assistance after a natural disaster.
Fundraising got more fun. New in November, Facebook users were able to add a donate button to their own live videos, as well as their posts.
Metrics mattered more. Also in November, Facebook set out to give Pages more clarity and confidence about the insights they provide. They changed the way certain things were measured, as well as the descriptions for each metric they record.
360-degree photos were shared. Show off the world around you… literally, all the way around you. By snapping a panorama or using a 360-degree photo app, users can now post bigger, better shots from their day. Friends, family and fans can then explore the image just by tapping (or clicking) and dragging.
Artificial intelligence helped blind people "see." Facebook is a visual platform—extremely visual. But, according to the platform itself, more than 39 million people are blind, and more than 246 million people have a severe visual impairment. Realizing this, Facebook launched an object recognition technology to generate descriptions of photos shared across the channel.
Users drove the ad experience. To expose people to fewer "bad ads," Facebook let users take matters into their own hands. Now, if a user wants to stop seeing ads about a certain topic (anything from ice cream to Iceland), they can remove it from their ad preferences. Additionally, they can request to stop seeing ads from certain businesses or organizations.
Windows welcomed the app. Because more and more people were using Facebook on Windows 10 computers, the platform rolled out an app specifically for their desktops.
Marketplace launched. To buy and sell, user to user, just tap the shop icon at the bottom of your app. This year, Marketplace became available to everyone older than 18 years old in the U.S., U.K., Australia and New Zealand.
Workplace went worldwide. Now available to any company or organization across the globe, Workplace helps to keep coworkers connected.
Users started finding events with ease. With hundreds of millions of Facebook events, FOMO got even more real. That's why Facebook launched a new app, designed specifically to keep calendars full. Events from Facebook shows what's happening when with an interactive map that's definitely worth exploring.
What will 2017 bring? We'll be standing by.
To stay up to date with all of the social media changes, all year long, subscribe to our Brogan Weekly Recap.