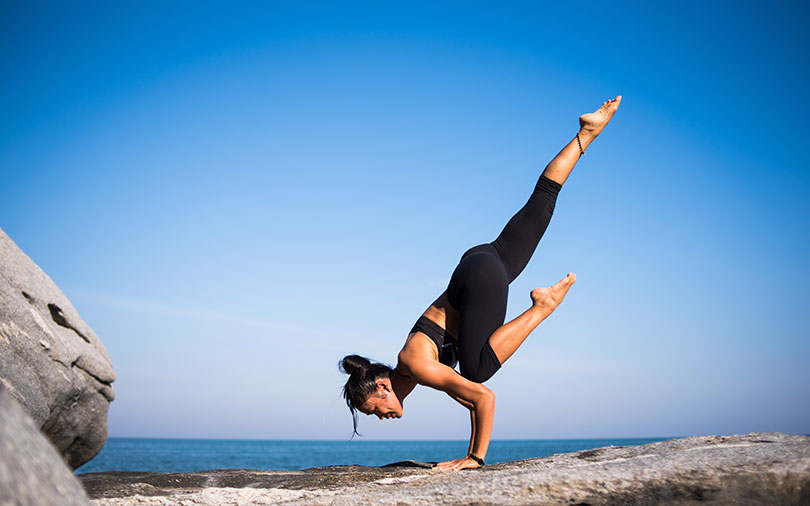 My college-aged nieces regularly post goofy selfies. Some might say unflattering. Eyes crossed, hair wild, tongues lolling. Anything goes. Their friends respond in kind. #photoshopmenot.
We celebrated friend's birthday recently with a rock climbing trip. It was his 16-year-old daughter's first experience and the route was fairly technical. My 16-year-old son has been climbing for some time and offered to lead the way, but she wouldn't have it. "I can figure this out." And she did, with gleeful bravado and fresh bruises.
My 14-year-old daughter Sofia and her friends broke from studying recently to see who could hold a plank the longest. "You're so skinny," one of her friends said to her. That was once the ultimate compliment for a girl, right next to thin and petite.
"I don't want to be skinny," Sofia barked. "I want to be strong."
When Cass Hines, an Australian fitness model shared pics with her 88,000 followers after gaining 18 pounds of muscle, she won twice as many likes as she got from her previous skinny posts.
"Seeing these pics side by side, I can now honestly say that being 'skinny' is not what I want anymore," Hines wrote in the caption. "It blows my mind to think what I can do in terms of training and the strength I have gained vs. back then."
Is the female ideal shifting from size to strength? Several brands seem to think so—whether championing the cause or following it. Consider the following related events, from traditional media to the big screen.
Women's Health Magazine cuts the fat. In response to a reader survey, Women's Health magazine resolved to stop using the words "shrink" and "diet," as well as the phrases "Bikini Body" and "Drop Two Sizes" on any future covers at the beginning of 2016.
Wonder Woman crushes stereotypes. After telling the stories of Batman, Superman, Spider-Man, Iron Man, Captain America, Thor, Dr. Strange, Green Hornet, and a host of other male superheroes, Hollywood this year released the first female-centered comic book movie. It's also the first-ever live-action film to be directed by a woman with budget of more than $100 million.
Samantha Bee goes Full Frontal. After being the longest-serving regular correspondent on the Daily Show with Jon Stewart, Bee in 2015 became the first woman to host a late-night satire show.
Brands go skin deeper. Dove began changing the conversation from outer beauty to inner beauty more than a decade ago. Today's Barbie is pursuing a STEM career and Always is cheering her on from the sidelines, encouraging girls to step up and take the lead. For more brands empowering women in 2017, check out this blog.
Have you changed the way your brand communicates with female consumers? What's working and why?