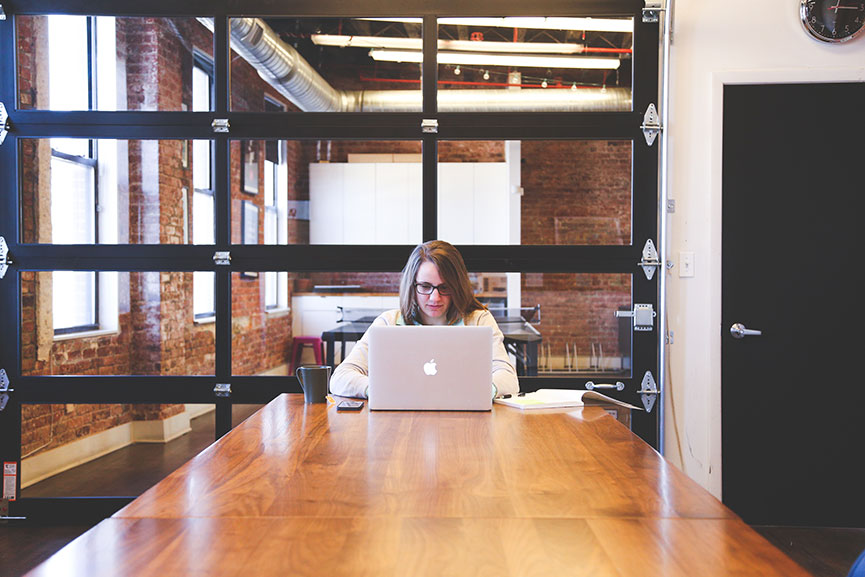 By now, you should have seen or at least heard of the Always #LikeAGirl campaign. The campaign not only challenges stereotypes, but inspires a culture that accepts women without limiting them.
But, good thing too, this isn't new. Throughout the past two decades we have witnessed great advances for women in the workforce – the first female board of director to Facebook, Sheryl Sandberg, and now the first female presidential nominee. But there's still lots of room for improvement. Take a look:
The percentage of female CEOs in the Fortune 500 dropped to four percent within the past year.

Of the 29 companies added to the list this year, only one had a female CEO. Just one. While yes, some females retired last year. Some businesses merged, downsized or changed their structure so they no longer fall under the Fortune 500 category; the one female is incredibly surprising.
Women need to reenter the workforce.

Have you seen the Nancy Meyer's movie The Intern, starring Anne Hathaway and Robert DeNiro? The film follows DeNiro's character, a 70-something-year-old man who reenters the workforce as a senior intern at Anne Hathaway's character's digital fashion startup. If you haven't seen the movie, Wunderlich Kaplan Communications has and has applied this program to their business model. According to Dara Kaplan, president and partner, "That movie was kind of an aha moment for us." Posing the question, "How many times have we witnessed our friends, unable to dive back into the workforce after several years at home?"

Although in the movie, the company hired all ages and all genders, Wunderlich Kaplan Communications' program hires women over 40 that are looking to change careers, jump the corporate ship and reenter the workforce. Why only women? Wunderlich explains "It's estimated that there are upwards of three million women with advanced college degrees trying to reenter the American workforce. It was clear this was who we needed to focus on." How inspiring is that?
It can be done.

As a woman owned and operated business, we know a thing or two about empowering all women in the workplace (men too). Founded in 1984 by the fabulous and fearless female Marcie Brogan, and are now led by the dauntless and dedicated Ellyn Davidson, Brogan & Partners strives to create an empowering and inspiring workplace and culture.

Whether we are energizing our employees on our Mystery Trips, pampering those who participate in manicure Wednesdays, or walking to (virtual) far away locations during our Fitbit challenges (or on Tracksuit Tuesday), Brogan & Partners is constantly creating an inspiring workplace and culture.
For more trends and insights, sign up for our Brogan Weekly Recap. And you'll get what's new and next in the world of advertising.