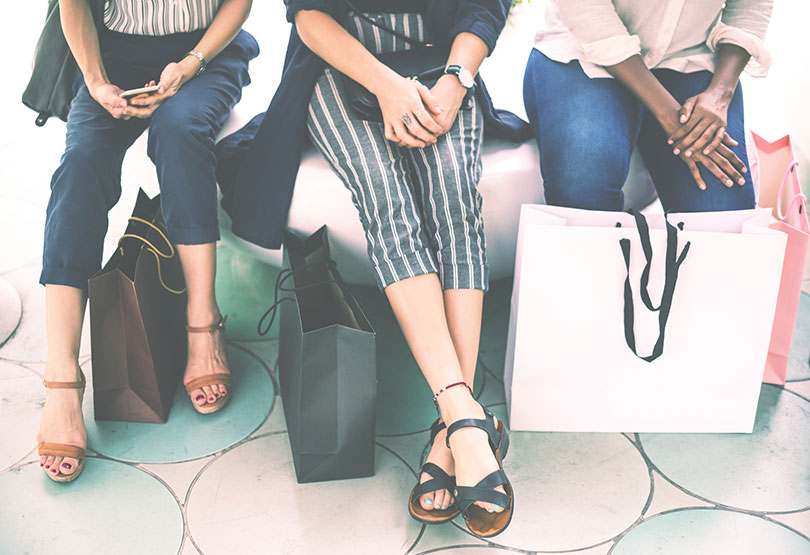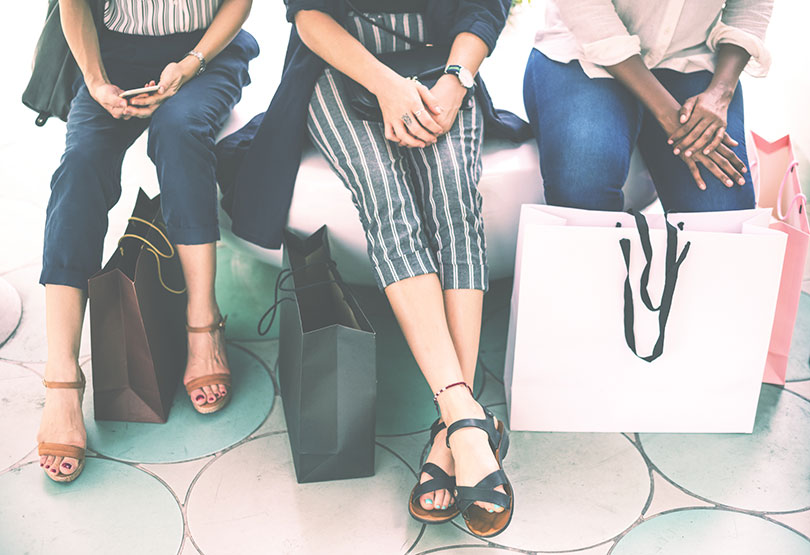 Black Friday was the first sales holiday. Its popularity came to hasten many a family Thanksgiving, with guests trading second helpings to camp out at Best Buy.
Online commerce later gave us Cyber Monday, the sales holiday for those who want their holiday sales and pumpkin pie too. In a way, they complete each other.
Black Friday appeals to the old school, brick and mortar consumer who enjoys the kind of instant gratification that only comes with shopping bags and the smug superiority of being "done" with Christmas shopping. It's a tradition fueled by FOMO, scarcity and competition.
Cyber Monday shoppers never really cared much for Black Friday—the lines, the parking lots, the crowds. But they missed the deals that Black Friday shoppers wouldn't let them forget. For them, Cyber Monday is the ultimate shopping experience—bargain hunting in their Barcaloungers.
Then American Express had a thought. What's good for big box retailers and online giants isn't necessarily great for small business. So in 2010 the credit card company created Small Business Saturday, wedging it in between Black Friday and Cyber Monday. (Because what's good for all retail is generally good for American Express.)
The giving season is typically a prime time for nonprofits too. In addition to feeling especially generous, savvy consumers round up their tax deductions and give to their favorite charities. Nonprofits often time their annual appeals between Thanksgiving and Christmas for this reason.
Leveraging the power of branding, the 92Y launched Giving Tuesday in 2012 to promote charitable giving. So clever; Giving Tuesday is ideal for shoppers feeling both generous and guilty after a weekend of excess consumption. Giving Tuesday generated $200 million in charitable donations in 2017, $20 million more than in 2016 (TheAtlantic.com, Nov. 28, 2017).
Could Prime Day launch a thousand sales holidays?
Inspired by China's Alibaba Singles' Day, Amazon created Prime Day in 2015. Think Black Friday with an admission price. The online shopping event is reserved for those with an active Amazon Prime subscription. The exclusivity hook has proved profitable; Prime Day was the biggest single-day shopping event in the company's history (Pymnts.com, April 19, 2018). Amazon also uses anticipation to entice shoppers. All we know about this year's event is that it will happen in July.
Copycats wasted no time lining up in Prime's wake. Walmart goes head-to-head against its biggest rival by matching Amazon Prime's prices; Best Buy entered the mix with Big Deals Day and Macy's now promotes an annual "Black Friday in July."
The latest brand made shopping holiday? Way Day, a 24-hour sales event from home-furnishings supplier Wayfair. Launched just after Tax Day in April 2018, it featured new deals every six hours offering savings of as much as 70 percent off retail prices.
Sales holidays aren't just for big retailers. Detroit's Eastern Market has been hosting Flower Day since 1967, using some of the very same marketing tactics employed to promote Black Friday, Small Business Saturday and Giving Tuesday. Here's how:
Tradition: Flower Day has become a holiday for serious and casual gardeners alike. Shoppers come in pairs, generations and coffee clutches. It's a given, a plan that is assumed with details finalized on Mother's Day. It marks the beginning of spring and the growing season, harkening back to our agricultural roots.
FOMO: Social media has been kind to events like Flower Day. Friends post plans for days and weeks in advance, sharing photos and memories of Flower Day's past. They make plans to meet up at Supino's or a favorite honey vendor. No one wants to miss out.
Thrift and exclusivity: Detroit Eastern Market knows its Flower Day audience well. Consider this post: "The earlier you arrive, the fresher the flowers; the later you visit; the better the deals." Some shoppers come for the exclusive flower varieties; others for the savings.
Anticipation: Detroit Eastern Market begins promoting Flower Day weeks in advance, featuring video and images of popular growers, tips to navigate the sheds, parking ideas and how to get the best deals. They invite followers to share memories, plans and advice to get the most out of the event.
Does your brand need a sales holiday?
Click surfing may benefit your retail brand. Learn how.