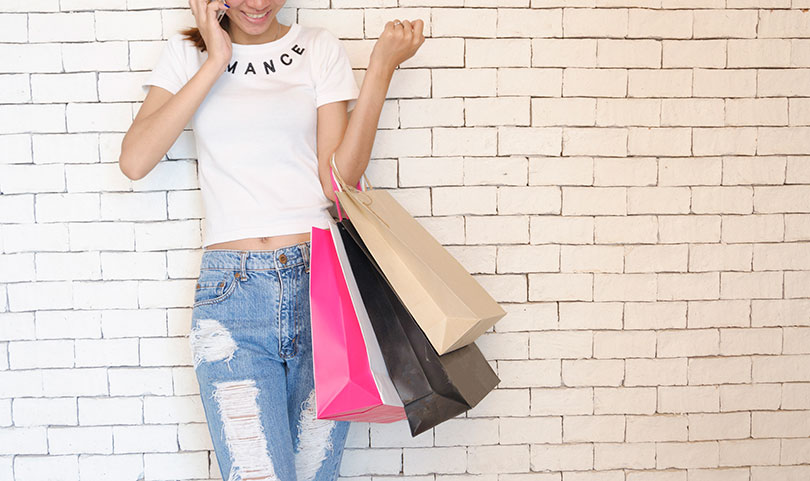 Impulsive buyers may seem like a marketer's dream. They see. They want. They buy.
Forget research. Skip the comparison shopping. No need to entice them with remarketing content. Theirs is more of a buyer's jaunt than a journey.
But as tempting as carpe diem consumers may be, they come with a lot more buyer's remorse, according to CEB Iconoculture research. The market trends company studied discrete consumer groups from its IconoCommunities that represent instant and delayed gratification mindsets.
Impulsive consumers report more guilt, anxiety and fear of missing out (FOMO) when making everyday decisions than those who delay gratification. And whatever immediate pleasure they may enjoy with purchase can be overshadowed by mounting debts, late bills and concerns about making it paycheck to paycheck.
Meanwhile, consumers who delay gratification take great pride in their patience. Instead of immediacy, they revel in anticipation and control. The reward, they say, is often something bigger, better and more desirable in the end, according to CEB Iconoculture research.
"I saved money every month, and two months ago I officially bought my dream car in cash," said IconCommunities participant Bryan, a Latino Millennial male from Colorado. "I own it outright, no bank owns me, and I paid way less than I would have with interest."
Hudson, an African American Boomer male from urban Pennsylvania, put it this way: "I feel like a king with my choices."
Changes in lifestage prompt changes in consumer behavior.
Impulse buyers are more likely to be single, less wealthy and younger than careful consumers. As they age and assume greater responsibilities, their spending habits tend to mature. Major milestones like marriage, parenthood, home ownership and retirement can curb impetuous consumerism, according to CEB Iconoculture research.
Gale, a Caucasian Gen Xer, said it all in a letter to his younger self: "Then you got married and had kids and that all changed. You were forced to change" (IconoCommunities, March 2017).
So it's not surprising that the delayed gratification cohort shares differentiated values with older consumers. These include thrift, wisdom, reliability and practicality.
How to tap into consumer mindsets, both impulsive and patient.
Consumer behavior is dynamic, driven by lifestage, context, emotions and other factors. So brands need to think long-term to build satisfaction and referral. Buyer's remorse has a long tail, especially today with social media. Make sure the stories consumers share about you are good ones. Consider the following three tips from CEB Iconoculture to better manage consumer impulses.
Give Seize the Moment consumers greater control and perks. Young, impulsive shoppers are wracked with anxiety and distrust. Help them grow into more considerate shoppers with products and services that satiate their impulses and teach them to be more responsible as they grow. For example, a bank may give young savers a higher interest on deposits to encourage positive personal finance behavior.

Discover it Student Chrome card offers college kids perks like cash back for good grades. The card gives students instant gratification by making rewards instantly redeemable at Amazon.com.

Feed them along their long journey. Delay the Delight consumers spend a lot of time buried in research, comparison shopping and poking around for reviews and insights. Enrich their experience with content—blogs, infographics, videos, testimonials, reviews—and trial offers to nurture them throughout their journey. This will help build confidence and improve the likelihood that you'll be ever in their consideration set.
Appeal to both spontaneous and calculated consumers. Sometimes even the most rigorous planner has to make a quick call, like booking a hotel on the fly. Klimpton Hotels & Restaurants helps ease some of the sting out of paying a last minute rate by offering immediate benefits and conveniences like free WiFi and a bar credit.
Get the latest insights and marketing trends delivered to your email weekly. Sign up for the Brogan Weekly Recap now.