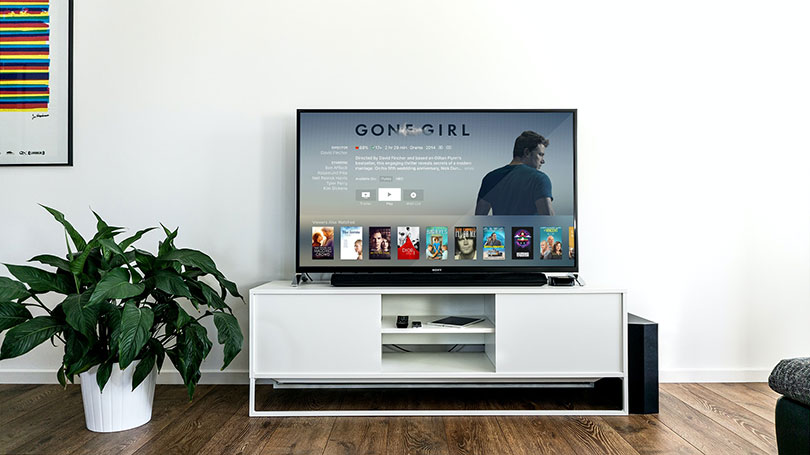 All hail connected viewing and the streaming revolution… because according to eMarketer, the average U.S. adult will spend more time watching digital video than TV in 2024.
What is digital video?
To put it simply, this is your YouTube, Netflix, Hulu, Disney+, Prime Video and even videos shared to social media. To put it technically, digital video is content consumed on a desktop or laptop computer, a mobile device (smartphone or tablet), connected TV or even a gaming console – all of which have become more accessible and sophisticated.
Digital video vs. TV
Daily time spent watching TV has been, and is projected to continue, decreasing each year, while daily time spent on digital video is increasing annually. (Did you know time spent on TV is down more than one hour and 30 minutes over the course of the last decade?)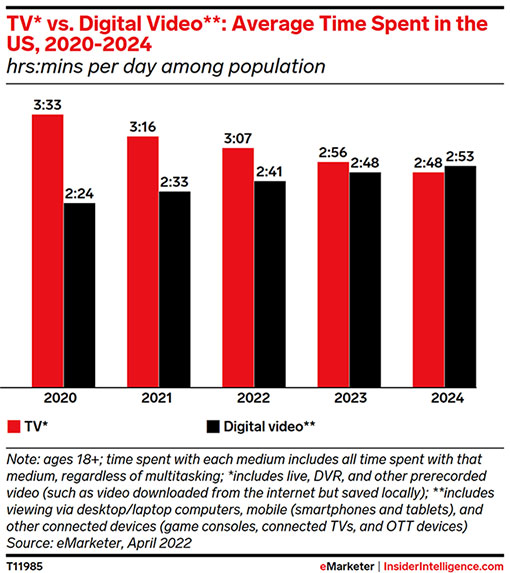 What is digital video advertising?
Digital video advertising can be divided into two main formats: linear and nonlinear. Your linear video ads – like traditional TV commercials – can play before (pre), during (mid) or after (post) the content someone is streaming. Meanwhile, nonlinear video ads are best described as "overlay ads." These small companion pieces appear overtop of a digital video.
Both units have their own benefits – offering marketers more in terms of audience targeting and tracking and giving creatives a unique way to connect with consumers. For example, whether the goal is to educate or entertain, digital video ads (especially linear ads) give us more time and space to tell a story, share a strong emotional message or communicate a detailed description. Thus, compared to other digital units, these ads are more memorable and more likely to increase interest and engagement.
Why buy digital video ads?
Per eMarketer, digital video advertising is becoming one of the fastest-growing ad formats, and it will actually surpass TV in ad spending this year. Digital video ad spending in the U.S. will hit $76.20 billion and keep growing through 2026, while TV ad spend will fall short at $68.35 billion and then decline for the next few years. So, while digital video hasn't won the "time spent" award just yet, it will soon… and that's why advertisers are already directing their dollars to meet viewers where they are (and where they will be).
Let's see some stats…
A recent survey shows that 88% of online consumers have been compelled to buy a product or service by watching a brand's video. And as far as marketing professionals are concerned, their insights revealed:
93% of marketers say video has helped them increased brand awareness
87% of marketers say video has helped them increase traffic
86% of marketers say video has helped them generate leads
81% of marketers say video has helped them directly increase sales
… can't argue with stats like that, right?
For more on all things advertising, be sure to subscribe to our blog.