A little competition can be a good thing. Especially when brands engage directly with competitors. Here are three clever ways brands are marketing head-on.
Sprint brings the sales (and sass).

In an effort to prove they are just as competitive as the rest, Sprint has adopted a new spokesperson. And let's just say this isn't his first commercial.
Boss Baby is no wimp.

The box office favorite is taking a friendly stab at one of its competitors in the promo "A Tale NOT As Old As Time." Hmm, what could that reference mean?
Wendy's starts the real beef.

In response to McDonald's announcement that select restaurants use of real beef in their quarter pounders, Wendy's took to Twitter to add their own beef.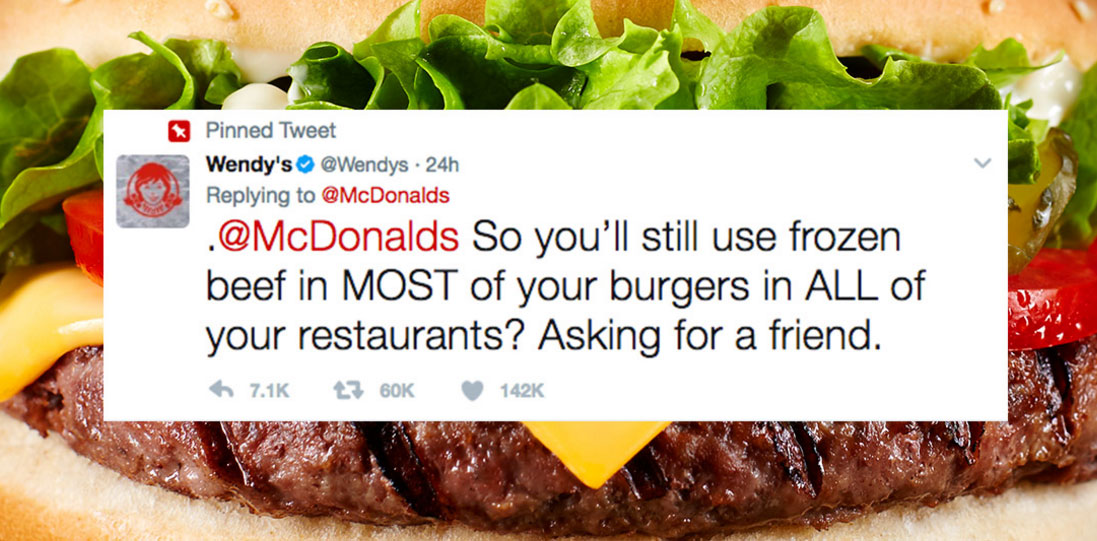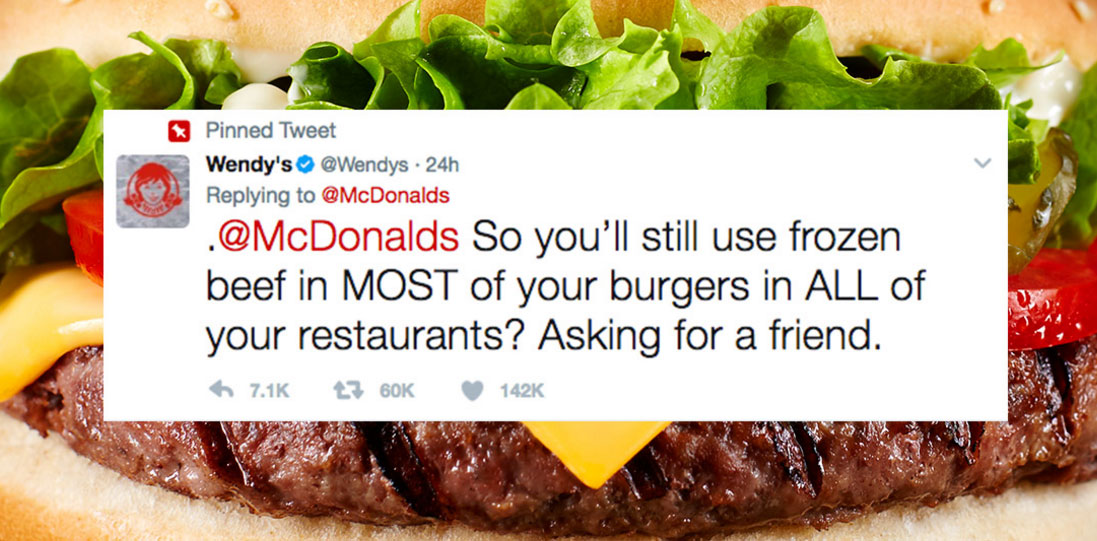 Photo: Adweek.
For more insights and trends, subscribe to our Brogan Weekly Recap.