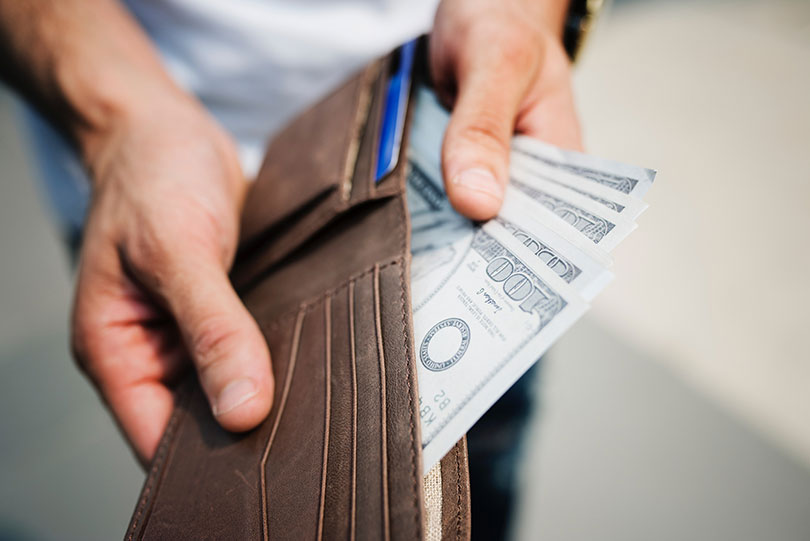 Learning America's mindset on money and spending is critical for planning a 2019 marketing strategy, especially for banks, credit unions, and other financial institutions.
First, let's talk about 2018:
The Good News: Americans are working. In September, unemployment hit 3.7%, its lowest point since 1969. U.S. worker productivity continues to rise, which is helping out the country's Gross Domestic Product (GDP). The Congressional Budget Office (CBO) predicts growth of 3.1% in the GDP for the year, up from 2.2% in 2017.

The Bad News: Housing demand fell in 2018, and in October, the mortgage rate rose to 5%, the highest in 7 years—an alarming trend for future home shoppers. In addition, banks got stingier with credit card lending. Luckily, consumers have become warier about buying on credit anyway.
Now, as the country's therapist might say (if we had one), "How do we FEEL about that?" Overall, the polarized political climate and general chaos has the country a little jittery. Businesses are on edge waiting for the latest political moves on trade. Trust in our institutions is at a low ebb — and that goes for financial institutions, too.
2019 for millennials and Gen Xers: With greater economic and political clout, these groups are going to start demanding change from the government and financial institutions. Americans owe more than $1.2 trillion (yes, trillion) in student loans, and most of it is owed by millennials. Aging Gen Xers are increasingly concerned with the rising costs of healthcare. And everyone wants more transparency in financial services.
Your strategy:
Technology is key. Branch visits for millennials are generally reserved for big events like applying for a mortgage (and increasingly, even that is done online). If they have a question, they're going to look online first, so make sure it's easy for them to find the answers.
Apps for saving and investing, like Digit and Stash, mean that all tech-savvy customers have plenty of non-bank options. Banks or credit unions that don't have an easy-to-use app are at a distinct disadvantage.
Millennials still digging out from student loan debt are going to have a harder time buying their first home. Provide education on low- or no-down-payment programs like FHA or VA loans, and you could help get them in the door (and win their trust).
2019 for Baby Boomers
As a group, boomers are way behind on retirement saving. Worrying about what the government might do with Social Security and healthcare isn't helping matters. No wonder about 60% of boomers plan on working past 65.
Financial companies are aware of this, as evidenced by E*Trade's humorous TV ads in the 2018 SuperBowl:
But don't assume all working boomers want to retire but can't. Some continue working because they want to. And some retire from their first career, but move on to newer, more fulfilling work.
Your strategy:
Offer options for last-minute retirement investing, but keep in mind that this group may also be in the market for help with long-delayed career dreams: owning their own small businesses, for example, or even going back to school. Life expectancy in the U.S. is 76 years for men and 81 for women, and you can only play so much golf.
An uncertain future
The CBO predicts a slowdown in economic growth in 2019, so consumers of all ages will be more cautious with money. Plan your marketing strategy carefully to convince them you're worth the investment.