In the last decade, social media has grown from a casual pastime to a cornerstone of effective modern marketing. Any savvy marketer today knows that a brand's engagement with social media can be a make-or-break component of their strategy and success. Facebook, Twitter, even Pinterest and Instagram have become advertising staples for even the most traditional of brands. However, one social media site that remains underutilized is Tumblr.
Tumblr is referred to as a microblogging website; essentially, the new form of blogging for those with short attention spans. Posts typically take the format of short bursts of text or visual content that can be liked and shared with other users. Even more so than other social media sites, Tumblr targets Gen Z and Millennials— 55% of the site's users are under 34 years old.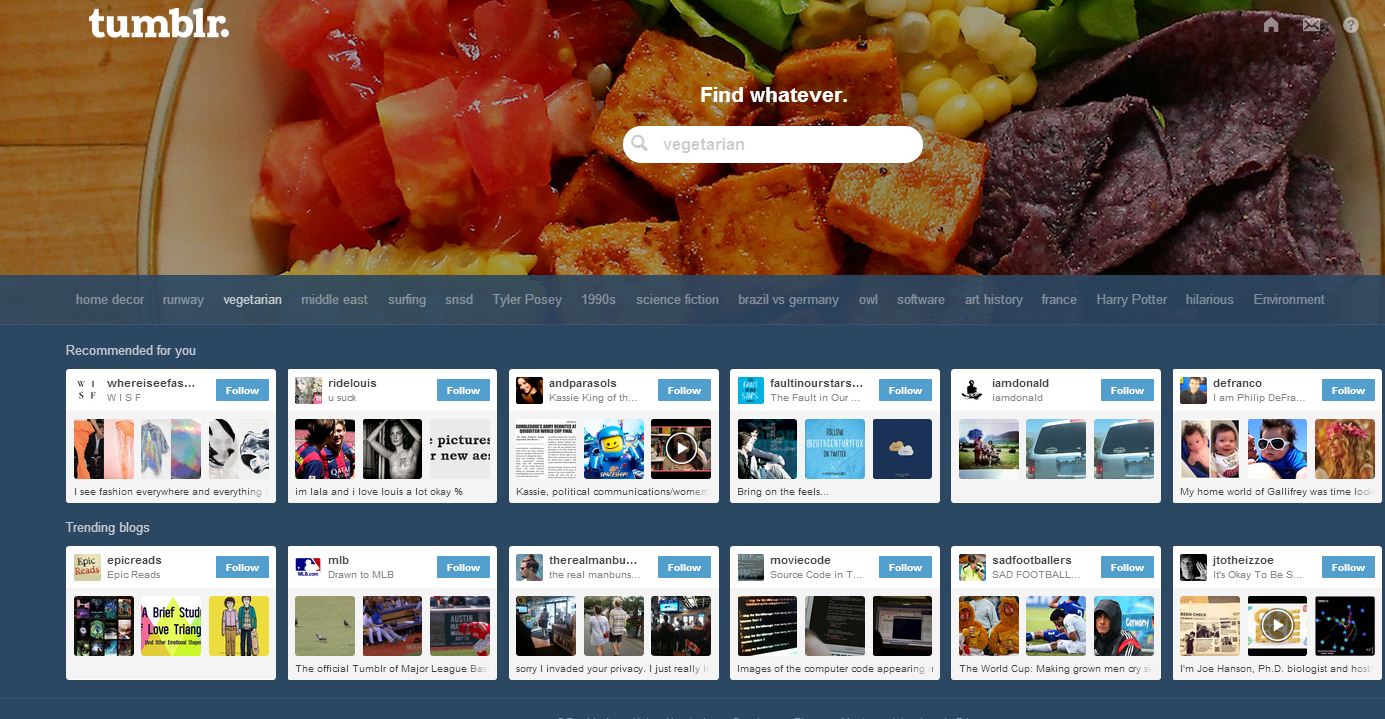 As a social media site, Tumblr tends to fly under the radar. Despite its overwhelming popularity (Tumblr recently broke into the top 10 most trafficked sites in the US), Tumblr has yet to establish itself as the household name that Facebook and Twitter have become; it can be easy for marketers to overlook. However, Tumblr offers many advantages over the traditionally employed social media sites and can therefore be a vital resource for any modern advertising agency.
Unlike Facebook or Twitter, Tumblr is designed with the intention of sharing content posted originally by other users. So, Tumblr is much more likely to promote sharing of brand content, allowing that content to reach a much larger audience. Additionally, Tumblr's higher post frequency means that brands have the freedom to post more content on a daily basis without fear of overwhelming or annoying users.
Tumblr is also much more visually focused than Twitter or Facebook and therefore has more opportunities for creative blog customization. Tumblr users can choose from a wide range of customizable themes, and there's even an option to use HTML code to design the entire page from scratch.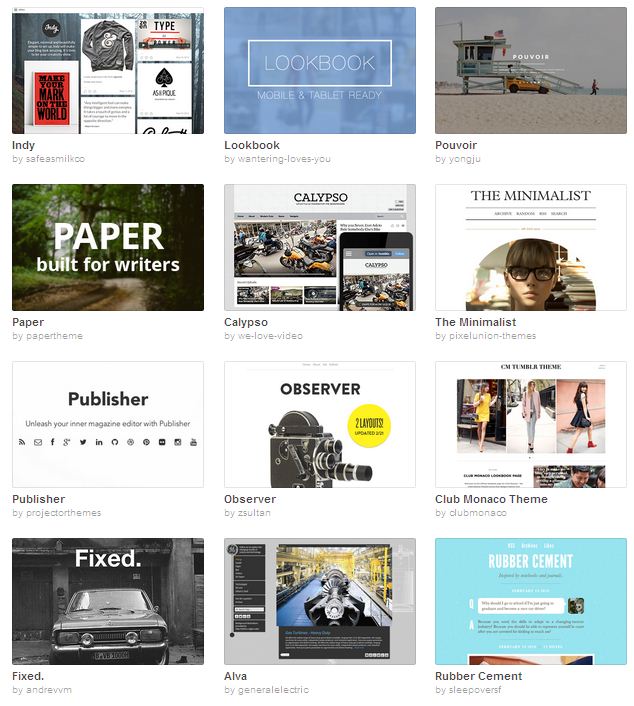 This is good news for brands; a Tumblr blog can represent the unique feeling and look that they want to portray better than a Facebook or Twitter page.
Tumblr also has a highly effective tag-based search function that is very popular among users. Type any word into the search bar and all posts tagged with that keyword will appear for a user to browse through.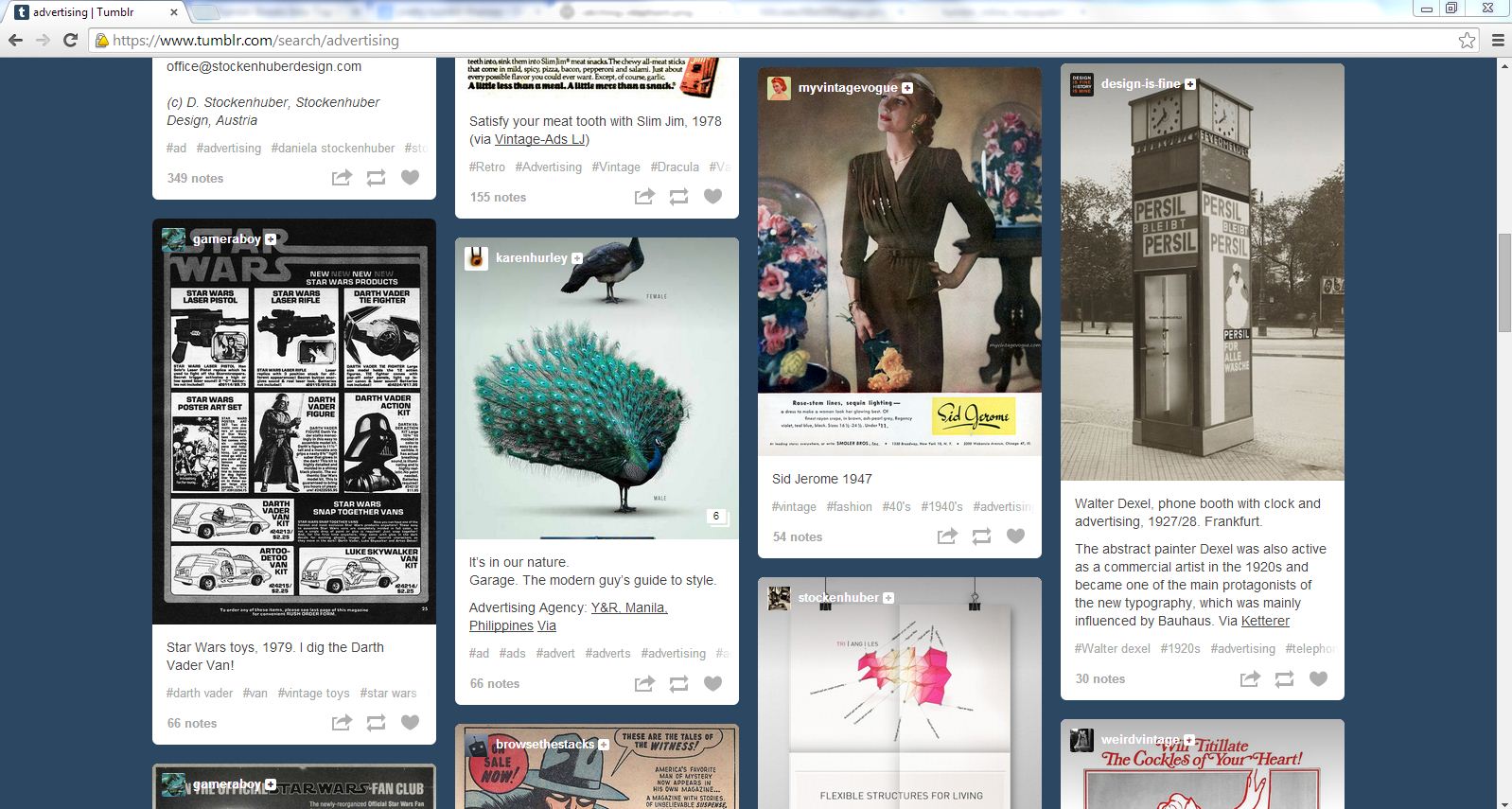 So, by using relevant keywords to tag brand content, it's easy for that content to be discovered and shared by people who are interested in it, regardless of whether or not they follow the brand's page.
The most important thing about effectively using Tumblr for marketing is posting aesthetically appealing content that users are interested in sharing, regardless of whether or not they're invested in the promotion of the brand. Tumblr also allows for more direct interaction between a brand and its fans, which serves the dual purpose of humanizing the brand and making the consumers feel involved and important to the brand's success.
For some examples of the possibilities that Tumblr offers, take a look at Consumer Packaged Goodness, a blog dedicated to spotlighting what's working and why in different Tumblr ad campaigns. For a more comprehensive list of all the brands currently using Tumblr for marketing, take a look at this page (Denny's, Taco Bell, and General Electric are some standouts). Which brands' tumblrs do you like the best?