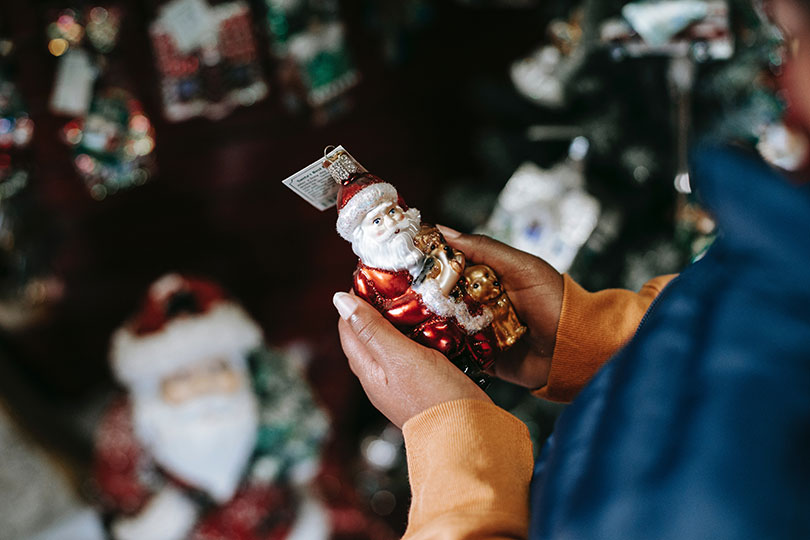 The shelves are (mostly) stocked, the lists are being written and the delivery trucks are running seemingly day and night. Holiday shopping for 2022 is well upon us. But with another year of worldwide change, what will this season of holiday gifting and getting look like?
Read on to learn five holiday shopping trends to look out for in 2022:
TikTok is a source of giftspiration. Many beauty, book and retail stores are now including shelves or sections dedicated to gifts, "As seen on TikTok." Social media and influencer culture continue to drive spending, and they're top sources of inspiration for gifting this year. If you're trying to get your hands on a hot-ticket item, you may have to turn to an influencer for an exclusive, early-access code rather than going the traditional route. And if you need ideas for a teen or someone with a unique hobby this holiday season, consider turning to platforms like TikTok for inspiration.
"Hybrid consumers" are a growing demographic. Maybe you know one or maybe you are one. "Hybrid consumer" is the name given to shoppers with multi-touchpoint shopping experiences. It includes shoppers who purchase online to pick up items in-store or at the curb. Or, shoppers who head to the stores to look at items before purchasing them online or for home shipment. This blend of in-person and online shopping grew during the pandemic and is expected to continue growing throughout the holiday season.
Shoppers are getting out early – really early. Instead of leaving holiday shopping for the last minute, shoppers are starting earlier than ever in 2022. Many are doing it out of sheer excitement for the holiday season. Many are doing it to avoid potential shipping delays like in years past. And many are doing it to spread out spending during the year's difficult financial times. Hurry to catch these early savings.
Customer service is becoming more human. During the stress of the holidays, consumers want real answers from real people, not chatbots or automated phone receptionists. Brands are recognizing this more and more and ramping up customer service teams for a more enjoyable, personal and effective shopping experience.
In-app purchases are growing. In-app shopping is now a virtually seamless experience. It's no surprise these sales are hitting record numbers for the holidays in 2022. Studies show 63% of younger consumers and about half of older consumers are motivated to make in-app purchases. If you're a retail brand, consider offering or amping up in-app promotions. Consumers largely trust this shopping option and appreciate its convenience.
Though some holiday shopping trends are changing for the 2022 season, consumers are still in search of the joy of gifting and gathering. What will the new year bring and what trends can we expect to see next? Stay tuned. The Brogan & Partners blog will continue delivering them to you.