Social media is constantly evolving, with vigilant bloggers following every new app, rule and Facebook flicker. We sift through hundreds of blogs weekly to keep on top of developments and seek out new client opportunities. It's our job. And we like to share. So, don't fret about what you might be missing. We've got your Cliffs Notes.
Top Ten Takeaways from the Mayo/Ragan Healthcare Social Media Summit.
Brand journalism was the conference buzzword.
How Buzzfeed makes Money: An inside look at their Sales Process.
Behind the playful content that thrives on shares is a serious business that thrives on what all businesses need — revenue.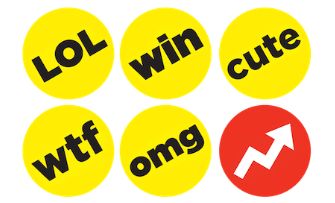 Ten Powerful Blogging Hacks for the Efficient Marketer.
Looking for ideas to keep you blogging, this article gives you 10 tips.
10 Effective Nonprofit Social Media Marketing Campaigns.
Social media is playing a vital role in marketing for nonprofit organizations.
Why Organic Reach on Facebook is not dead yet.
The myriad changes to Facebook's news feed over the past two years have fundamentally changed what users are likely to see when they log on to the service.
Why Traditional Media Isn't Dying, and 4 other Myths of the Digital Era Dispelled.
"We are no longer creative people. We are inventors!"