Social media is constantly evolving, with vigilant bloggers following every new app, rule and Facebook flicker. We sift through hundreds of blogs weekly to keep on top of developments and seek out new client opportunities. It's our job. And we like to share. So, don't fret about what you might be missing. We've got your Cliffs Notes.
9 Hilarious Out-of-Office Email Auto-Replies
As you prepare to leave for a long weekend or a week away, enjoy a quick laugh.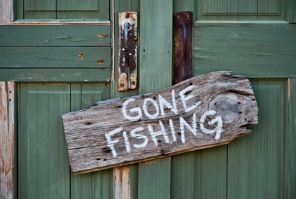 Celebrating 30 years of creative advertising: #5 Henry Ford Hospital.
From 1984-1990 Brogan & Partners ran a campaign that helped take Henry Ford Hospital to the next level and broke new ground for healthcare marketing.
Ad Age Survey: How Advertisers Are Spending on Facebook, Twitter and YouTube
More marketers plan to increase their budgets for Twitter than for Facebook.
CMOs Are Preparing for Digital to Grow to 75% of Marketing Budgets
Nearly half are worried about managing this digital shift.
How to Make Your Company Stand Out on Instagram
With Instagram engagement 58 times higher per follower than Facebook, your business should know how to stand out.
How to Make (or Break) a Service Brand
In a service based economy, a winning service brand is all you need for success.