Social media is constantly evolving, with vigilant bloggers following every new app, rule and Facebook flicker. We sift through hundreds of blogs weekly to keep on top of developments and seek out new client opportunities. It's our job. And we like to share. So, don't fret about what you might be missing. We've got your Cliffs Notes.
More than 300,000 People Enroll in the Healthy Michigan Plan.
Our client, the Michigan Department of Community Health has announced that more than 300,000 people who didn't have health insurance on March 31 have enrolled in the new Healthy Michigan Plan.
Pinterest, a proven traffic driver, is now a customizable ad unit
Publishers looking beyond Facebook and Twitter for social media-driven audience growth are increasingly finding a compelling alternative in Pinterest.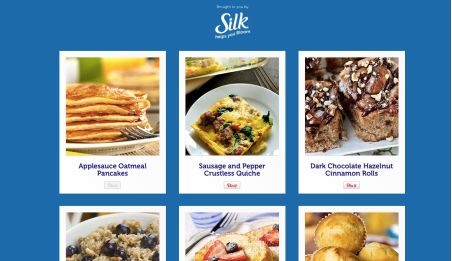 5 Free Content Tools to Enhance Your Social Media Marketing
Discover five free tools to help you present your content in new, engaging and interactive ways.
Only 38% of Marketers Can Separate Prospects From Existing Customers
The opportunity to collect more and more data is endless but CRM software will help businesses turn that data into actionable insight.
Digital Media Is Now Bigger Than National TV Advertising, Will Surpass Total TV by 2018
Though U.S. television advertising revenue have increased 8.3% in 2014, digital media advertising is surpassing national TV in size.