Social media is constantly evolving, with vigilant bloggers following every new app, rule and Facebook flicker. We sift through hundreds of blogs weekly to keep on top of developments and seek out new client opportunities. It's our job. And we like to share. So, don't fret about what you might be missing. We've got your Cliffs Notes.
Do You Know How to Delegate?
Should You Delegate That? Ask Yourself These Questions First.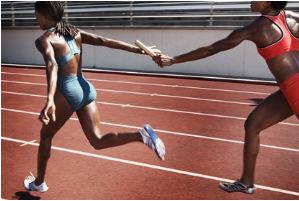 Celebrating 30 years of creative advertising: #12: Arthur Andersen & Co
Brogan's "the best bean counters" campaign helped Arthur Andersen & Co. lose their "bean counter" reputation.
8 Tips and Tricks for LinkedIn Power Users
LinkedIn can be a valuable professional resource, use these tips to get the most out of this social media site.
Study: 69% of Marketers Believe that Native Advertising Is Valuable
According to the respondents, the question is not whether to do native advertising, it's about how.
Facebook Pages App Changes: What Marketers Need to Know
The Facebook Pages App is updating to make managing your pages more efficient.