Social media is constantly evolving, with vigilant bloggers following every new app, rule and Facebook flicker. We sift through hundreds of blogs weekly to keep on top of developments and seek out new client opportunities. It's our job. And we like to share. So, don't fret about what you might be missing. We've got your Cliffs Notes.
Facebook Launches a Newswire to Surface More Breaking News
Facebook wants to be your digital newspaper, and it's not beating around the bush to make that happen.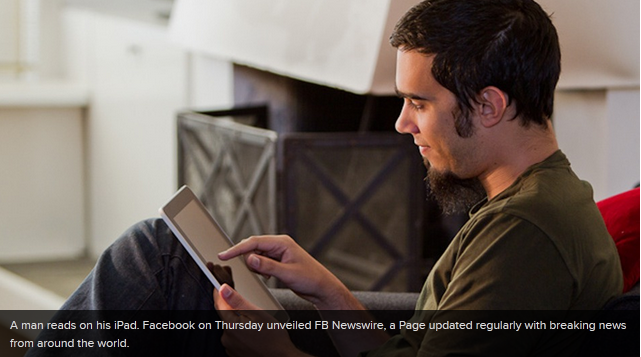 LinkedIn Opens Ad Platform
LinkedIn is opening its ad business with two new offerings.
75% Of Mobile Video Ads Happen In-App
Study also finds that shorter, non-skippable spots excel.
NYPD's Feel-Good Twitter Attempt Goes Awry
Photo contest backfires.
As seen on TV: Insurance purchase takes 15 minutes or less!
Property and casualty insurance is complicated, serious and pricey.
The 3 C's of Content Marketing
It's not easy creating content for a brand.