Social media is constantly evolving, with vigilant bloggers following every new app, rule and Facebook flicker. We sift through hundreds of blogs weekly to keep on top of developments and seek out new client opportunities. It's our job. And we like to share. So, don't fret about what you might be missing. We've got your Cliffs Notes.
Yahoo Debuts High-Def Ads for Rich Media Content
Yahoo has debuted a high-definition enhanced ad unit called Image Ads, which will appear within photo slideshows and other "image-rich" online placements, according to the Sunnyvale, Calif.-based firm.
Infographic: Holiday Guide to Mobile Marketing
With Thanksgiving only days away, how will mobile will affect in-store and e-commerce sales during the holiday season?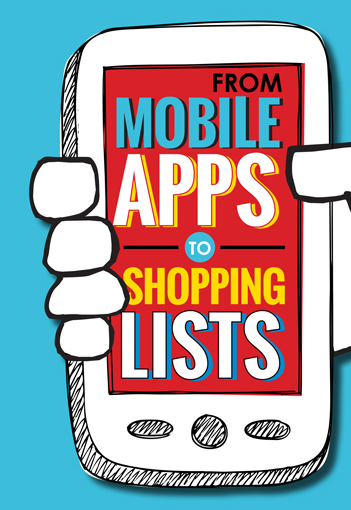 Twitter Lets Brands Infiltrate TV Conversations Without Buying TV Ads
Twitter launched TV conversation targeting on Thursday, a feature that lets brands and networks promote tweets to users who engage in specific shows, even if the brand isn't running a TV ad during the program.
70% of Snapchat Users Are Women, Report Says
Snapchat CEO Evan Spiegel said on Wednesday that 70% of the photo-sharing app's users are female, according to a new report.
Pinterest Adds Place Pins for Better Travel Planning
Pinterest added a new type of pin called Place Pins Wednesday, enabling users to map out the locations of all the items they share on their pinboards.
7 Niche Social Networks for Strategic Networking
In this article, you'll find 7 niche social networks built to serve specialized markets.