Social media is constantly evolving, with vigilant bloggers following every new app, rule and Facebook flicker. We sift through hundreds of blogs weekly to keep on top of developments and seek out new client opportunities. It's our job. And we like to share. So, don't fret about what you might be missing. We've got your Cliffs Notes.

Digital Metrics to Watch
There are metrics you should be watching that are outside the obvious.
How to Make Your Content Go Viral
Compelling content hinges on one key detail: its sharability. You have to understand why people share some things rather than others in order to use social media to your advantage.
Promoted Posts and Your Business
If your business is looking to attract a bigger chunk of the voracious Facebook audience, you may want to consider Promoted Posts to get in front of current and potential customers.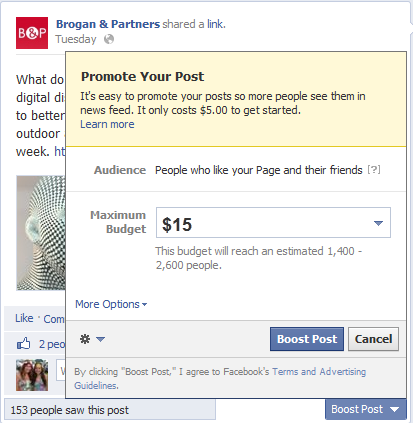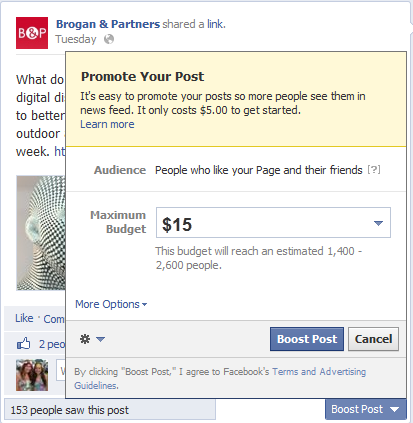 Half of America Owns a Smartphone
91 percent of adults own a cellphone of some kind, and 55 percent of those say their phone is a smartphone.
The Future of Facebook Hashtags
Facebook has said that increased functionality of hashtags will roll out over time.
How to Use Mobile to Increase Female Shoppers In-store
Mobile devices have become valuable decision-making tools for what and where to buy. Retailers have a unique opportunity to take advantage of these new habits by first understanding the purchasing preferences of women.