Social media is constantly evolving, with vigilant bloggers following every new app, rule and Facebook flicker. We sift through hundreds of blogs weekly to keep on top of developments and seek out new client opportunities. It's our job. And we like to share. So, don't fret about what you might be missing. We've got your Cliffs Notes.
Visual Content Marketing
Should you include your brand or logo in the visual content you publish to Facebook?
Pinterest Tracks Users
The company announced that it will start recommending pins and boards to users based on sites they visit that have the "Pin It" button.
Using Facebook Hashtags
The benefits of using hashtags on Facebook and how to create a strategy around them.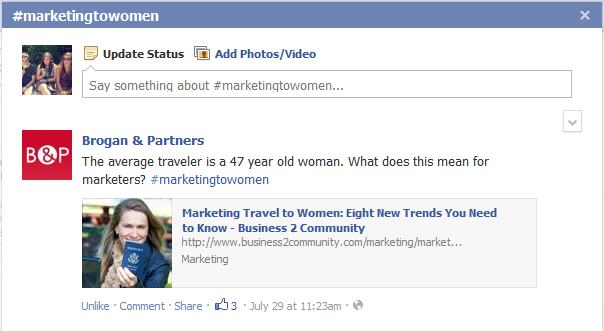 LinkedIn Marketing
LinkedIn is a social network, so be social; set your sights on being an informational resource and providing links to highly shareable content jam-packed with deep industry insight and valuable solutions.
Facebook Introduces Embeddable Posts
In an effort to inject Facebook into more public conversations, the company on Wednesday introduced embeddable posts that will let blogs and news organizations include status updates, videos and photos in stories.