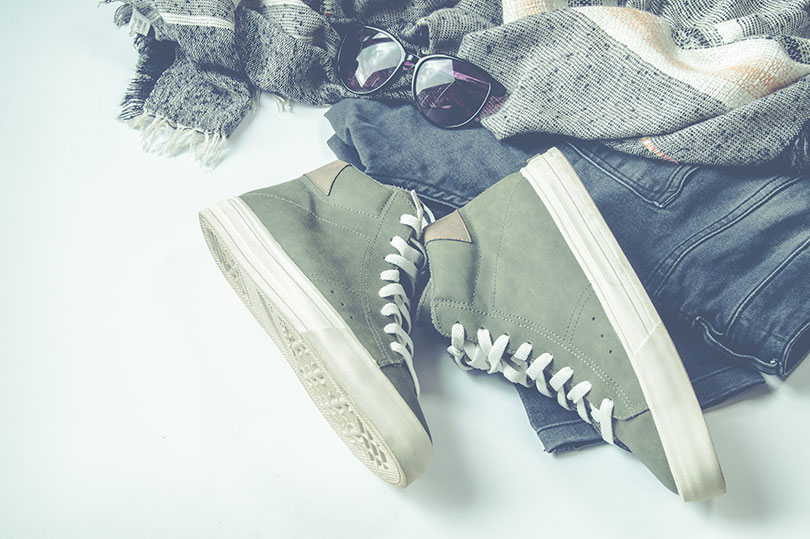 Cleaning out your closet? It just got a lot more social. Thanks to companies like Poshmark, peer-to-peer transactions are now possible… and profitable.
With an online marketplace that feels like a social media site, Poshmark's 60 million users create custom profiles, then like (1.8 million likes per day), comment (365,000 comments per day) and share (38 million shares per day). They're able to fully immerse themselves in a product before making a purchase, and that's proven to be rich with benefits.
In fact, since the platform was founded in 2011, its seven million sellers have earned more than $2 billion. And what truly speaks to the site's success is that a year before meeting that milestone, revenues marked $1 billion. That means the resale market is gaining some serious speed.
Let's talk shop… and shoppers.
Who's finding cash in their closet… and who's capitalizing on the concept? As it turns out, consumers from every generation are enjoying it.
According to Poshmark's 2020 Social Commerce Report, resale is a category that's trending across the board. However, it's particularly prevalent to Gen Z (or people born in the late 1990s and early 2000s).
A few fast facts about their fast fashion include:
Approximately 20 percent of Poshmark users are Gen Z.
In 2019, approximately one in four people joining Poshmark were Gen Z.
Members of Gen Z own the most resale items.
Gen Z and Millennials adopt secondhand items 2.5 times faster.
41 percent of Gen Z users have earned up to $5,000 on Poshmark.
10 percent of Gen Z users have earned up to $10,000 on Poshmark.
Why is Poshmark so popular?
For people of all ages, Poshmark is a place that promotes the following:
A demand for newness. Today, consumers are feeling the need to change their outfit more often. Especially active Instagram users, who don't want to be pictured in the same piece twice. And since that can be expensive, that's where Poshmark (and other resale sites) come into play. On the Poshmark platform, for example, more than $100 million worth of inventory is uploaded every week, which translates to 14 million items every day. How's that for variety?
A need to be unique. For Gen Z and Millennials, fashion is a way to express individualism. And with secondhand shopping, consumers can stumble upon styles that aren't in stores right now.
An appreciation for sustainability. Did you know fashion is the second most polluting industry in the world, following only the oil business? That's a major environmental issue — one that consumers are conscious of. Thus, by shopping/selling secondhand, they know they're extending the lifespan of a purse or pair of pants. They're making products last longer, rather than letting them hit landfills.
A belief that sharing is caring. In 2018, 56 million women shopped secondhand (compared to 44 million in 2017 and 35 million in 2016). And the rise of the sharing economy could be contributing. With an increased interest in companies like Airbnb and Uber, we see it's okay to enjoy something that first belonged to someone else. Rati Sahi Levesque, chief operating officer of The RealReal (a luxury consignment site), said, "It's taken the stigma out of resale."
An opportunity to have a "side hustle." For anyone looking to clear their clutter and earn some extra income, resale is obviously appealing. According to Manish Chandra, Poshmark's CEO and founder, the app " fosters entrepreneurialism by empowering anyone to open a fashion business right from their smartphone." Case in point, in 2018, a Gen Xer became the first person to make $1 million in sales on Poshmark. She now sells for them full‑time.
Right now, the resale market is worth $24 billion, and it's expected to reach $51 billion by 2023. With the ability to sell socially and shop virtually, consumers across all generations see the intrigue. And so do we.
Want to go even deeper inside your target market's mind? Subscribe. The Brogan Weekly Recap will arrive in your inbox every week.