On Sunday night, Taylor Swift fans everywhere (including yours truly) took to Twitter to talk about the release of her most recent music video. But the social media site had a surprise for them: a custom emoji that automatically attached to all tweets using #BadBloodMusicVideo.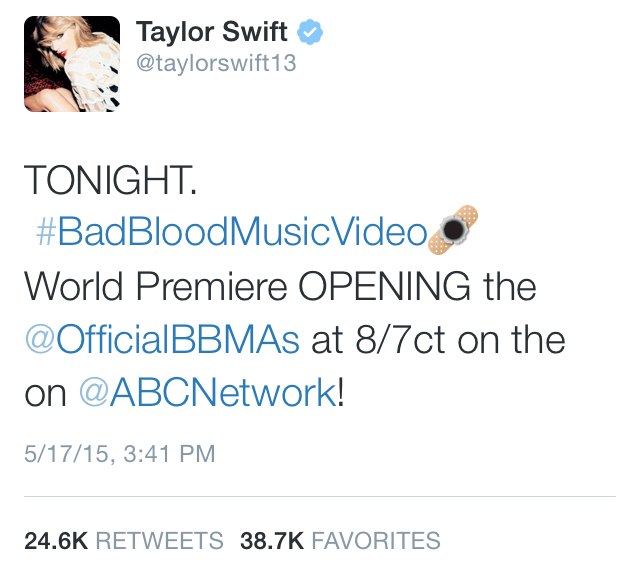 Twitter capitalized on the lyric "band aids don't fix bullet holes"—creating an emoji of a band aid with a bullet hole. It kept fans talking about not only the music video, but the star herself. According to the official Twitter blog, Taylor Swift was the most Tweeted-about star from three hours before the show to the end of the ceremony. How's that for buzz?
This isn't the first time we've seen a custom hashtag emoji on Twitter. To celebrate a Star Wars in Anaheim this past April, Twitter introduced three emojis tied to #C3P0, #StormTrooper and #BB8.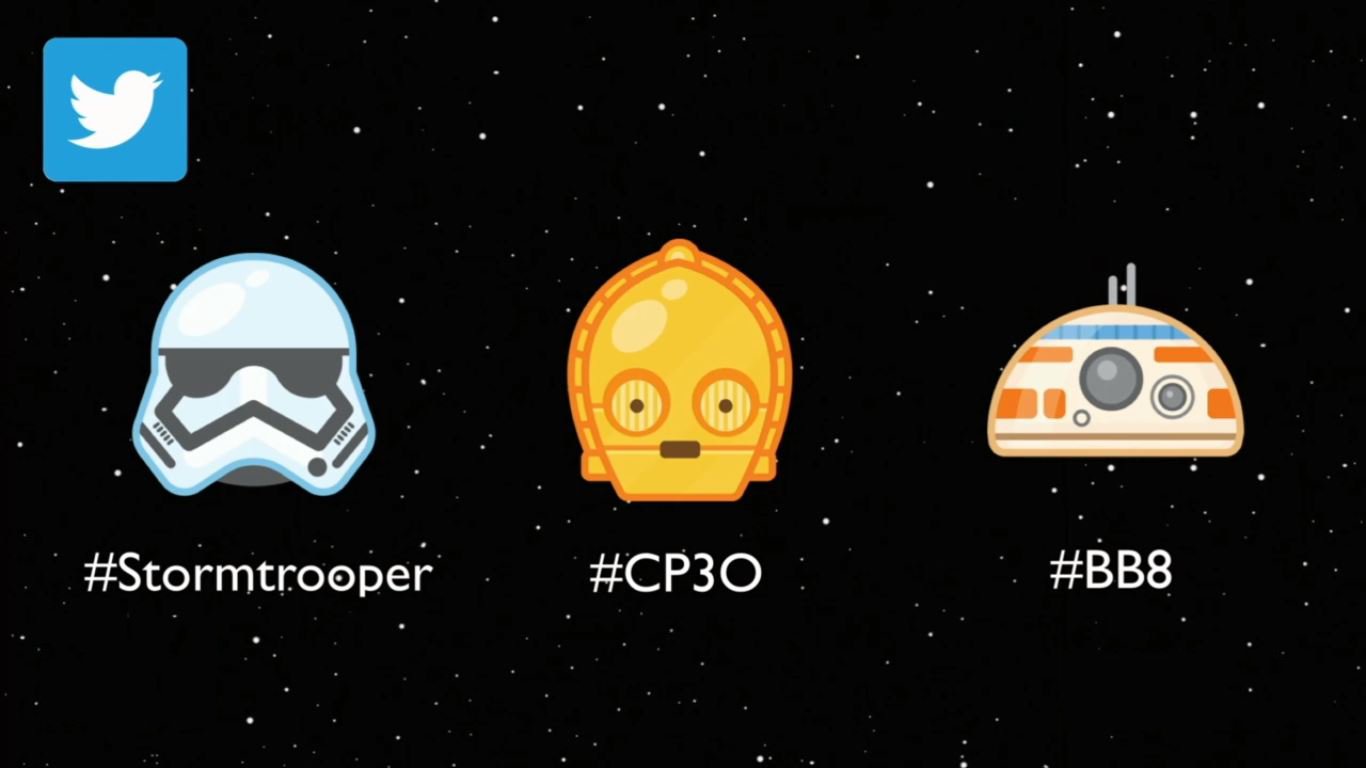 What should the next Twitter hashtag emoji be? Tell us in the comments below.