We've all participated in a cause marketing campaign that asks fans/ followers to vote for your school or organization in order to win a set amount of money to support said school or organization. However, at the end of most of these promotions, only a select number of winners are selected, leaving the other schools and organizations with nothing. People are getting tired of voting and not reaping the benefits when their cause is just as important as the next.
Well, Target has hit the nail on the head with their newest cause marketing campaign "Give with Target". They plan to give $5 million to schools nationwide. The best part, everyone is a winner! Get 25 votes for your school and you get an automatic $25. Each additional vote is $1.00 until all $5 million are gone.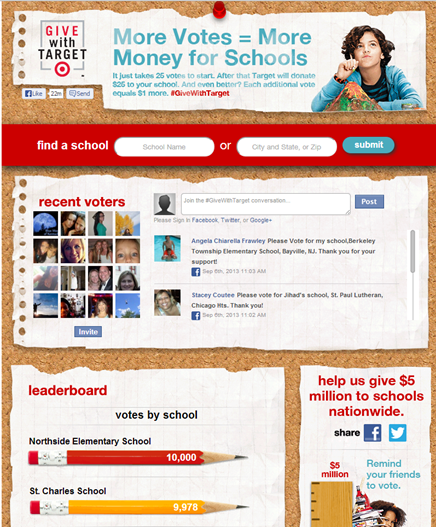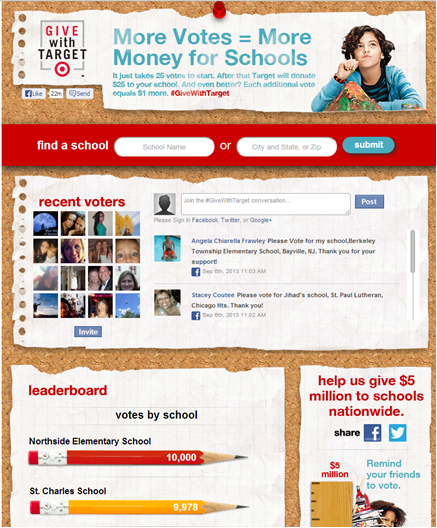 The concept of this social marketing campaign is extremely simple but clever. People can share their votes and encourage other to votes through their social channels using the hashtag #GiveWithTarget. Target has created a PDF kit to help spread the word to others who support your school. The kit includes a flyer, goal meter and a paper sculpture of Spot the Dog. They've also created email templates for people to send out to help spread the word.
We think Target's campaign is a win-win for everyone who participates. What are you waiting for? Go vote for your school today!