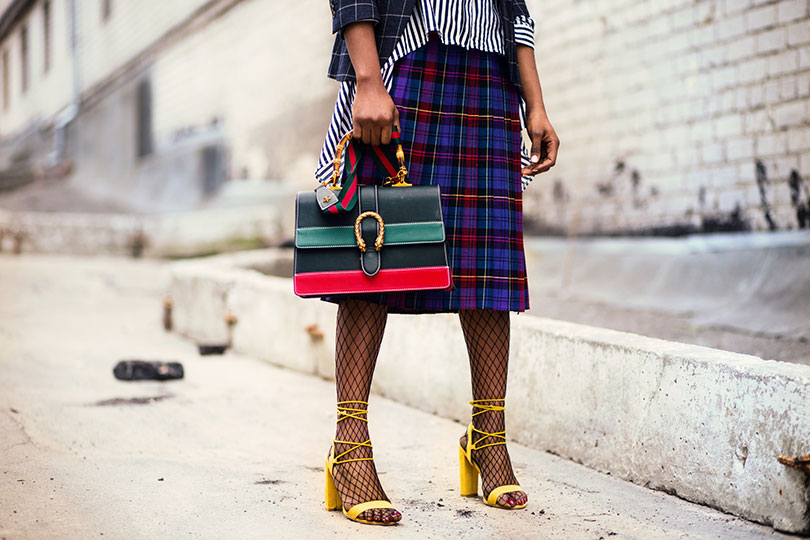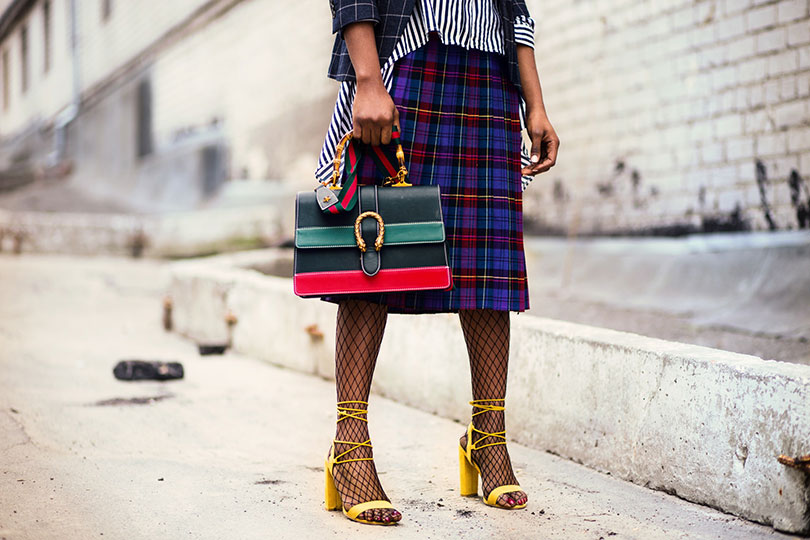 Imagine watching the Emmy's red carpet and seeing a computer determine the best and worst dressed instead of your favorite fashion critic. Imagine waking up and using AI (instead of your best friend) to help you pick your outfit for the day. Although it's been happening for decades, the lines between fashion and technology today are becoming more and more blurred.
AI is creeping not only into runway fashion, but into everyday fashion. And we're left with questions, like: can we trust computers with our personal style? And: can we trust AI with the future of the fashion industry?
How brands are dipping their toes into AI fashion.
New Balance
During 2018 Fashion Week, New Balance installed a one-day activation that expertly married fashion and technology. The company used AI to turn the bustling New York streets into a runway and passersbys into its models. The results? A unique campaign that gave consumers a glimpse into a new era of fashion.
Here's how it worked:
New Balance installed large screens with cameras on a busy New York corner and trained them to recognize fashion trends on the streets. As individuals strolled past, the cameras used computer vision and Real Time Activation to scan outfits and identify trends. After finding the trends, AI scanned again to find the 'exceptions.' Individuals who stood out as exceptions were not only celebrated on screen for their bold outfit choices, they were also given a free pair of New Balance shoes.
In their quest to urge everyone to #betheexception, New Balance executed a truly exceptional campaign that demonstrates the power of technology when combined with fashion.
Amazon Echo Look
Last year, Amazon unveiled the Echo Look: a voice-controlled selfie camera that uses its AI assistant, Alexa, to give you fashion tips and help you determine what to wear.
How it works:
Consumers place the Echo Look device (which boasts four LED lights, a depth-sensing camera and microphone) on a shelf in their bedroom or closet. The camera takes selfies and video upon voice command, and also features a machine-learning system that can compare two outfit choices and determine which is more "in."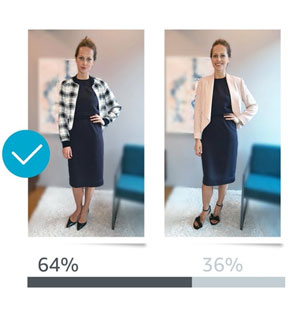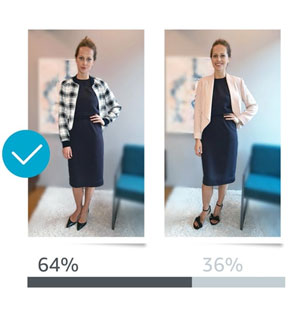 Amazon's website explains, "Style Check keeps your look on point using advanced machine-learning algorithms and advice from fashion specialists. Submit two photos for a second opinion on which outfit looks best on you based on fit, color, styling and current trends."
Too cool or too far? Consumers are left to decide.
How about the future of the fashion industry?
We've seen it on the runway with 3D-printed textiles and smart fabrics, we've seen it from large brands like New Balance, and now we're seeing it in consumer households with Echo Look. AI is not just trickling into the fashion world, it's paving its place for the future. And doing so in a big way.
What can we expect from the next intersection of fashion and technology? We'll have to wait for the Winter line to see.
Interested in more from the fashion world? See how Nordstrom Local is reinventing retail.