Well, the Olympics have come to an end (sigh). The closing ceremonies are over and have successfully spiced up my life. But the completion of the games have left a void in my nightly television routine I have gotten quite accustomed to over the past two weeks. I've now had some time to reflect on the proud moments, the incredible athletes, and, of course, the tear jerking Olympic commercials that oftentimes deserve gold metals.
What struck me the most was the huge role social media played in this year's games. The New York Times even referred to it as the "Socialympics". There have been some highlights (following the athletes as on their road to Olympic stardom was inspiring), but there have also been some social media mishaps.
Here are some of the lessons we have learned that can be applied to your business or brand's social media so that you don't accidentally commit "social suicide":
Greek Olympic triple jumper, Voula Papachristou, was ousted from the games and was ineligible to compete after tweeting racially hurtful comments about fellow African athletes. Not only did she get the boot, but she put a rather large dent in her personal brand.
Dick Raman, CEO of BrandReact, says, "the lesson here is think before you tweet. Because social media is instant, people sometimes don't realize that things written in the heat of the moment have a lasting effect even in the Twitterverse." Remember: social media is instant and permanent. This also validates that age old adage: If you don't have something nice to say, don't say anything at all.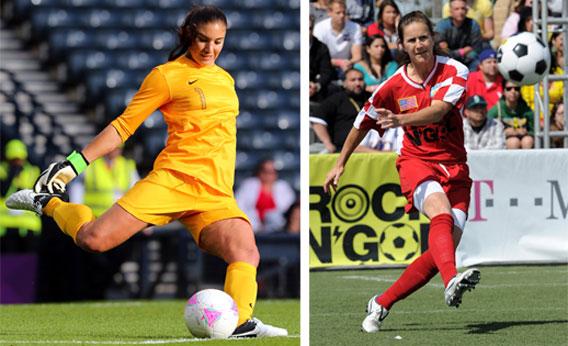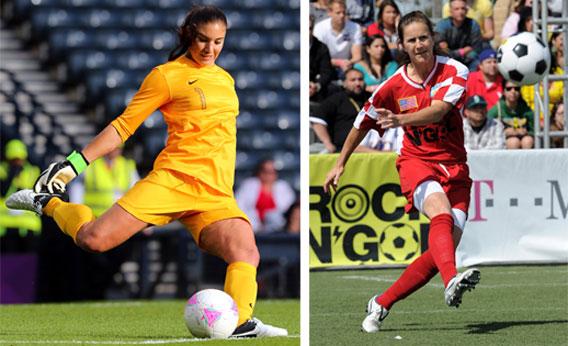 Photographs by Stanley Chou/Getty Images; Michael Buckner/Getty Images.
Here's another example: Olympic Soccer player Hope Solo and Brandi Chastain got in a twitter cat fight over Brandi's guest commentating during a match. Their back and forth was more painful to watch than the final seconds of swimming.
The lesson here may be obvious, but it's vital: don't talk smack about your competition. You're better off letting your brand, products or services speak for themselves than bashing your competitors. Keep it classy.
I'm already looking forward to the next round of Olympic Games and all of the glory and controversy it is sure to bring. Until then, I'll be keeping an eye on my social media and carefully monitoring my twitter posts.