Now that retailers have managed online commerce, they're inviting consumers back into the store for an experience called slow shopping.
Akin to its distant cousin slow food and step-brother slow travel, slow shopping encourages consumers to luxuriate, savor and linger. Touch the fabric. Poke around the shelves. Ask questions. Get personalized attention. Try it out. Try it on. Take a seat on this comfy chair and think about it. Ruminate.
Slow shopping is the antithesis of online shopping.
It's about creating an experiential alternative for consumers who are increasingly living in a world of hyper-convenience facilitated by technology and speed lanes. Slow shopping advocates quoted in the Wall Street Journal say that instead of a focus on quick transactions, stores should be structured to provide a "leisurely and enriching experience that isn't overly focused on buying something."
Origins has modeled 87 of its stores with slow shoppers in mind. The new stores welcome consumer engagement, featuring long communal tables, sink stations and a selfie wall to socialize their experience with friends and family.
The slower you shop, the more you spend.
Despite not focusing on sales, the increased consumer time spent in the store is proving profitable. Origins officials told the Wall Street Journal that sales at stores with the new design are up 20-40 percent compared to the old layout.
Club Monaco's flagship store in New York City has a flower shop, library and coffee bar to tease shoppers' senses and entice them to linger longer. The Ralph Lauren company is taking the idea around the world, with themed, location-based features like a whiskey bar in London and farmer's markets in Toronto and Hong Kong.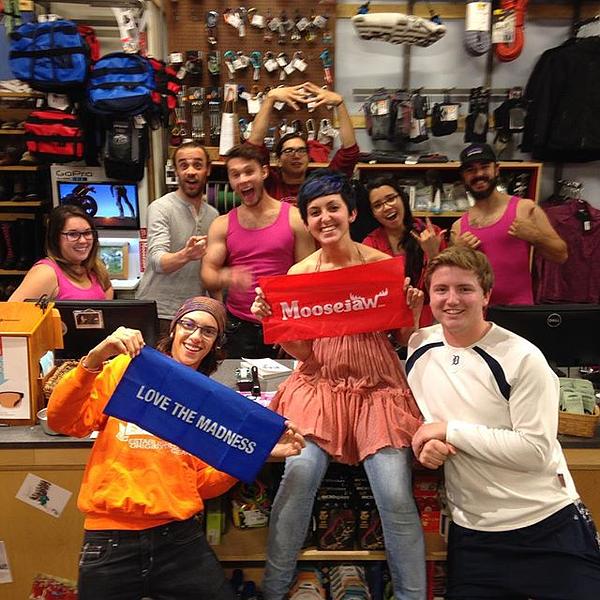 Moosejaw proves retailers don't need chandeliers and free facials to create a slow shopping environment. The outdoor recreation gear and apparel store engages consumers the old-fashioned way, with customer service that makes shoppers feel truly welcome rather than a bother. Ask a staffer about skiing equipment and he'll confess he's more climber than snow bunny and promptly present you with the resident expert. Cheerfully. You never feel rushed, pressured or sold at Moosejaw. The environment and great merch make you want to peruse and contemplate. Maybe even pick up a new sport.
Local merchants are masters of the slow shop.
The popular Zingerman's Deli in Ann Arbor, Mich., is known for its long lines but even more so for the treats generously doled out to patient patrons. During a recent 20 minute wait in line, we tasted baguette dipped in pricey olive oils, fresh grilled rye bread, pecan blondie brownie and oolong tea. My son was also presented with a spoonful of warm caramel. The path to the deli cleverly leads through a gourmet grocery store. If you don't have a bag full of groceries by the time you order your pastrami on rye, you must be a poor student or tourist without access to a fridge.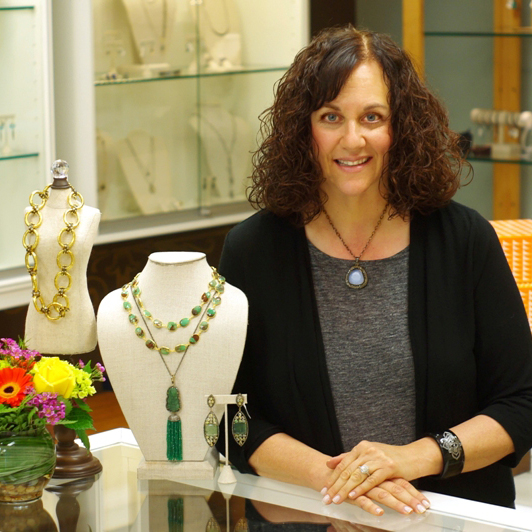 My House of Style's owner Diane Harris could write a book about the art of the slow shop. The Birmingham, Mich., jewelry and homes accessories boutique peeks out from a stylized window display, begging visitors to be buzzed in for more. The cozy store is lined with sparkling jewelry cases and dotted with scarves, bags and baubles. Shoppers are greeted at the door and encouraged to touch, try and ask for honest advice. It's like having a few girlfriends along for the trip. "It's all about the experience and building trust in our advice," Harris says.
Do you slow shop?
Slow shopping isn't a new concept. In fact, it's a very old concept but one that was too quickly shelved for the sake of online convenience. Retailers like Origins, Restoration Hardware and Moosejaw illustrate that consumers are happier—and likely will show that with more purchases—when merchants offer both convenience and a pleasant experience. What's your experience with slow shopping? Any retailers hitting your sweet spot?