The historic Peabody Mansion, the home of Brogan & Partners, is usually a sight to see in yellow, but this October we're going pink. It's Breast Cancer Awareness Month. So we wanted to raise awareness for breast cancer, honor Michigan survivors and remember those who lost their lives.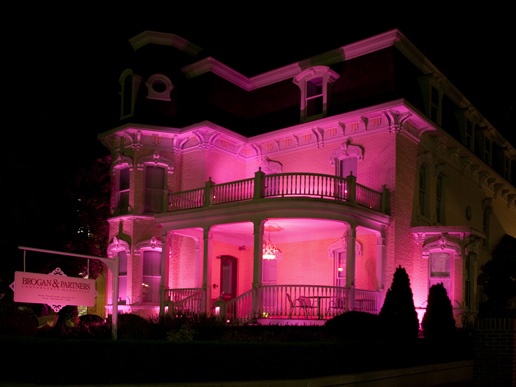 This cause is very near and dear to us. On a professional level, we have a strong passion for healthcare marketing. And on a personal level, our Managing Partner, Ellyn Davidson, is a breast cancer survivor. She was diagnosed with the disease 3 years ago and beat it. Her organization, Ta Ta Breast Cancer (a group of Susan G. Komen Breast Cancer 3-Day walkers), has raised over $290,000 for breast cancer research and treatment. Our agency is dedicated to supporting this cause for her and for all women out there who must face this disease.
We hope that our pink lights will be a small step in supporting the cause and increasing awareness to many. All of us here at Brogan & Partners are looking forward to a brighter (pinker) tomorrow for women's health.