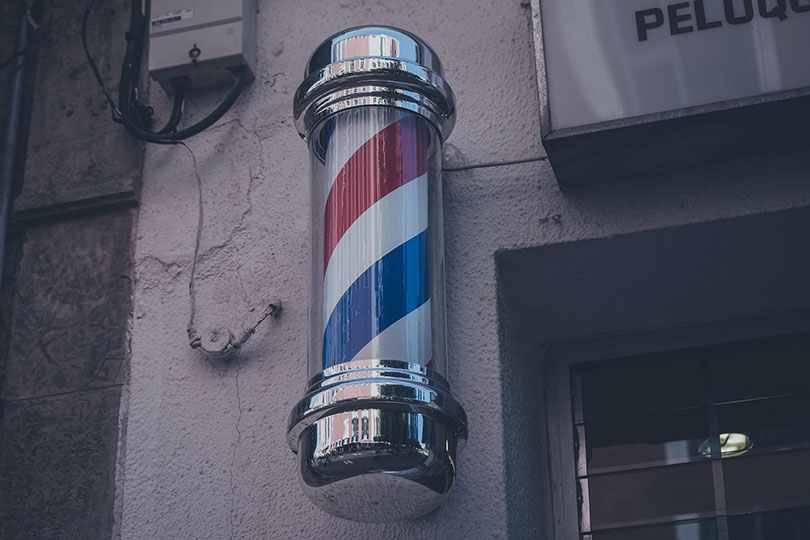 Hypertension threatens about one in three adults in the U.S. Black men are particularly vulnerable and underrepresented in traditional studies. So, to reach this at-risk population, researchers went the nontraditional route, outside of doctors' offices and pharmacies and into barbershops.
Healthcare marketers take note. The National Heart, Lung and Blood Institute-funded study illustrates the importance of meeting prospective patients where they are—which is often not where marketers expect they might be.
Conducted by a group of physicians, pharmacists and researchers, the study followed 319 non-Hispanic, black men at 52 barbershops in Los Angeles for two years. The men range in age from 35 to 79 and all had hypertension.
Unlike previous studies, this one included an intervention group in which pharmacists met with participants in the barbershops, made follow up phone calls and wrote prescriptions (working with the client's doctor). The study also included a control group without pharmacists, "in which barbers encouraged lifestyle modification and doctor appointments" (NEJM.org, March 12, 2018).
Within six months, blood pressure came down in both groups, most dramatically among those who worked with pharmacists. In the intervention group, mean systolic pressure dropped 27 mm Hg, and in the control group it fell 9.3 mm Hg.
"Bringing rigorous medicine directly to men in a barbershop, and making it so convenient for them, really made a difference," cardiovascular physician Ronald G. Victor told Gizmodo.com in a March 13, 2018 story.
The study comes at a time when healthcare is working hard to make virtual care work for all. But all won't find it convenient. And it many cases, patients simply won't find it all. Today's marketers have to leverage multiple channels to discover disparate audiences. That means following patient prospects, even if it leads to a barber chair.
For more inspiration, read "4 healthcare innovations for improved access."