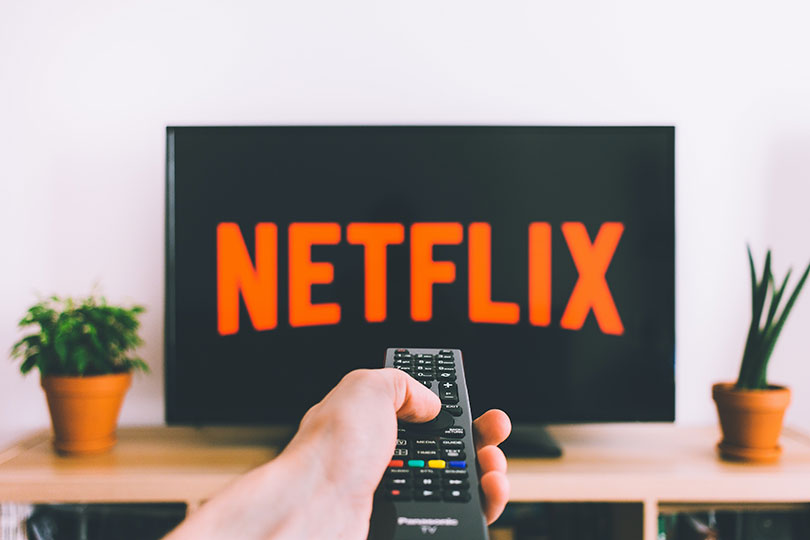 Netflix + Hulu + Max + Prime + Apple TV… when you're subscribed to one or all, it sure adds up. And now Netflix is adding even more expenses to the equation with their recent password-sharing crackdown.
As of this week, the change is well underway. Just Monday, I got the notification while logging in: The account my family has shared for years is now restricted to just one or two devices. I wanted to take a stand, and I did… for two whole days. As of Wednesday, I begrudgingly created my own login and monthly payment to hop back on the app and continue my watching.
At its core, I understand the move Netflix had to make. Binge-watching culture means we're finishing content faster than ever. And faster consumption means an app needs more content, higher budgets, bigger names and more buzz-worthy inventory to keep our attention. All of which means more money.
While consumers have taken to social media to express their frustration (#CancelNetflix quickly started trending on Twitter), the mandate hasn't been enough to turn viewers away for good. In the first six days after the mandate, Netflix saw "the four single largest days of U.S. user acquisition." Average sign-ups reached 73,000 during that period, a 102% increase from the prior 60-day average, and even higher than the spike in new users to the app during the COVID‑19 pandemic.
What does this mean for the future of streaming services?
Now that Netflix has paved the way and shown this model can be successful, will other streaming services follow suit? It's a top concern amongst young consumers, especially, who rely on streaming services rather than cable for entertainment consumption. If more outlets implement similar structures, we suspect consumers could reach a breaking point and start trimming down their subscription lists. Or, even settle for plans with ad content breaks to save money (something very few viewers are currently used to or open to).
The other possibility is large-scale mergers to come from platforms who want to get a stronghold on the market before they're left behind. We saw it from Hulu and Disney+, who will be combined into a single, one-app experience by the end of 2023. And with all this talk and turmoil, what is the outlook for the larger streaming landscape? Is there a world where cable rises again, or platforms combine with cable plans or each other.
Anything's possible, and one thing's for sure: We'll be binge-watching it unfold and reporting back.
For more of the latest tips, trends and tech news, subscribe to our Brogan blog.