Watching TV was once a family event. A ritual even.
But watching TV isn't just "watching TV" anymore. It's turning on a TV show and folding the laundry. Turning on a TV show and eating dinner. Turning on a TV show and online shopping. And increasingly, it's turning on a TV show and scrolling through social media.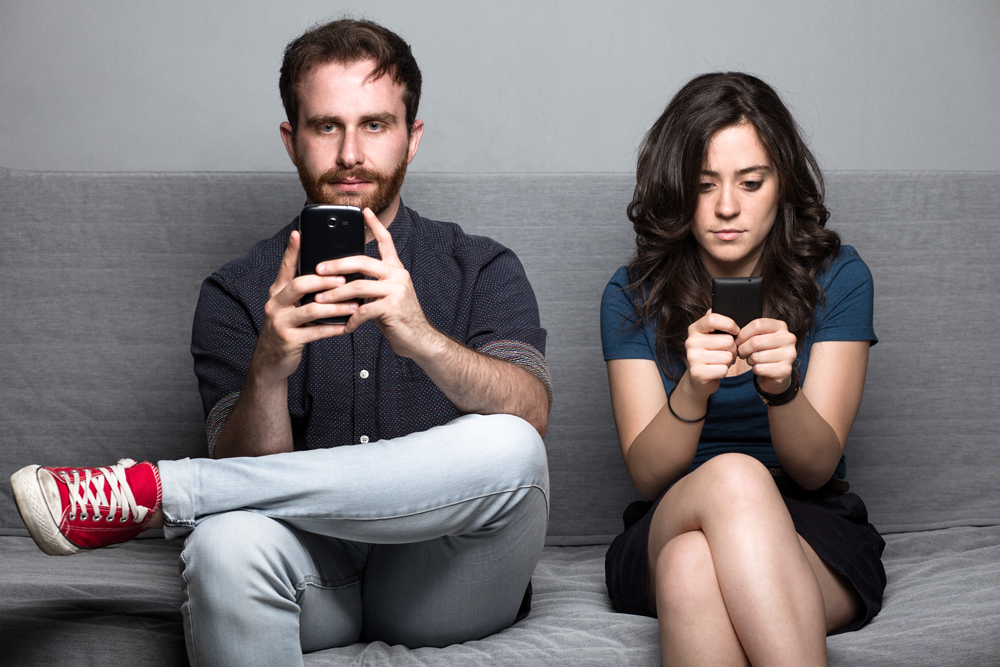 A whopping 86 percent of all U.S. consumers are engaging in other activities while they're watching TV—most of those activities being online or on a mobile device. But it's Millennials who do the most multi-tasking. On average, they're doing four additional activities, compared to three for Generation X, two for Baby Boomers, and one for Matures.
86% of U.S. consumers engage in other activities while they watch TV.

Share on Twitter
What exactly are they doing while they're multi-tasking? The majority of Millennials admit to browsing online. Between 41 and 51 percent send text messages. And 48 percent of Millennials are using social media while they watch TV—especially Twitter.
48 percent of Millennials are using social media while they watch TV.

Share on Twitter
What's the effect of TV talk on Twitter?
In 2015, there were one billion tweets about TV in the U.S. alone—and Netflix is the network that's owning the conversation. From April 1 to June 1, Netflix was tweeted about 30,000 times (out of a sample of 979,329 online conversations). Not-so-closely behind them was Fox, with 8,831 mentions.
In 2015, there were one billion tweets about TV in the U.S. alone.

Share on Twitter
For those users active on Twitter during prime-time hours, 85 percent of them are tweeting about TV, and users who do have twice the influence as those users who only tweet about brands.
What type of influence are these tweets having? As it turns out, a big one. After seeing a tweet about a TV show, 52 percent of users will take action on a show's social media site. Forty-seven percent will search for the show online. 42 percent will search the show on Netflix. And 46 percent will follow the TV show or their talent on Twitter.
But, those aren't the only actions users are taking. When a TV show has a suggested hashtag, there's a 20 percent increase in tweets per minute, and half of TV users will search those hashtags to see what others are saying. How's that for an influence?
How are TV shows reacting?
Knowing that their audience is active on Twitter, entertainment brands, like networks and TV shows, are meeting their audience where they are. And live tweeting has become one of their biggest strategies.
According to Twitter, "One of the most powerful and direct ways to drive conversation about a program on Twitter is to have the stars of the show engaged on Twitter, particularly during the airing."
Twitter even conducted a study to determine the success of live tweeting, and they found that shows where cast members live tweeted had 64 percent more tweets sent about their show that day compared to programs that did nothing.
@jesseleesoffer @SophiaBush so are you guys going to live tweet the the premiere next wk?

— Theresa snow (@lantetrain) September 21, 2015
3) obviously!! #bestfansever #tweetingwithyouguysisawesome https://t.co/bvMnnmE5HG

— Sophia Bush (@SophiaBush) September 21, 2015
What's more, live tweeting has proven to help build a following. A show that live tweets will likely see a 7.5x lift in their follow rate during its airtime. And for individual cast members, live tweeting can increase their following by 228 percent.
"Actors' posts can be so much more playful and engaging than the network's tone, and that's ok. That's a big part of how live tweets are changing," Marc Karzen, CEO of RelishMix said to Deadline. "Fans go wild when they feel that an actor is not only watching with them, but dropping stories from behind the scenes. When your fave actor retweets or favorites your post, OMG, you're now a part of the show."
What show would you love to start live tweeting? Tell us in the comments below.
Read more: Streamed not broadcast: Millennials' TV habits stun.