What do you think of when you hear the word "Millennial?" While some believe this cohort is "carefree," "entitled" or "selfish," some are shaking this notion altogether when it comes to this cohort's most recent duty. Caregiving.
Here are 4 things to know about the Millennial caregiver:
1. 25 percent of caregivers are Millennials. Roughly 40 million U.S. adults are unpaid caregivers to a friend or relative. Of this 40 million, 25 percent are Millennials. Yes, that's right. Millennials.
2. Millennials spend an average of 20 hours a week caregiving. And despite being labeled as "moochers," several Millennials are already assisting their parents. Millennial caregivers report spending an average of 20 hours a week assisting their elders in both physical (bathing, dressing etc.) and mental tasks (finances). Other tasks include driving and taking relatives to medical appointments, arranging at-home nursing visits, preparing meals and more.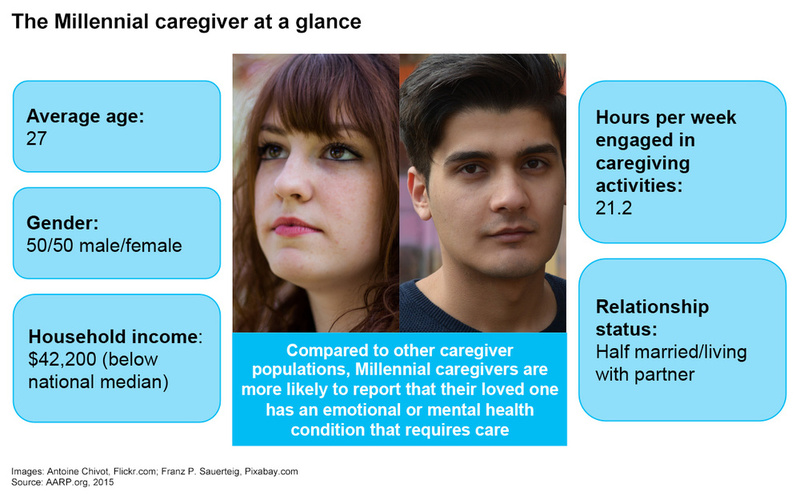 Image source: CEB Iconoculture.
3. Millennials feel pressure to help unprepared parents. While most boomers have a retirement plan, some are feeling quite unprepared as they get closer to retiring. This puts Millennials in a tough position with their own financial stresses as they feel the need to contribute and help unprepared parents throughout retirement. Of the Millennials already providing assistance, 32 percent find it difficult to manage their own bills and 55 percent have scaled back their own expenses as a result.
4. Loyalty, responsibility and safety are key values at play. Despite financial stressors of their own with this newfound role, Millennials' top-ranked values reveal this cohort values loyalty, responsibility and safety.
How are brands embracing this?
To gain Millennials loyalty and trust, brands must:
Acknowledge Millennials' new role – Caregiving is no small task. It is taxing, mentally, physically and financially. One way to gain this cohort's loyalty is to acknowledge what they do. Just this past fall, the Rosalynn Carter Institute for Caregiving released free training webinars on all aspects of caregiving.
Initiate conversation – Brands have the opportunity to work with consumers to offer advice, support, provide a sense of community and initiate conversation. Brands like AARP and CancerCare are doing just that. AARP provides caregivers the opportunity to share their stories, struggles and successes through their caregiving portal. Whereas CancerCare offers support groups for caregivers assisting cancer patients.
Provide tools – Brands like Alarm.com's elderly monitoring system offer safety, security and monitoring. Alarm.com alerts caregivers when there is activity within the home by sending mobile updates. Other tools include wearable technologies that help track the person's biometrics.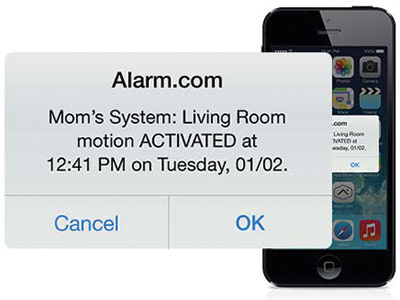 Need more on healthcare? Signup for our Healthcare Checkup.