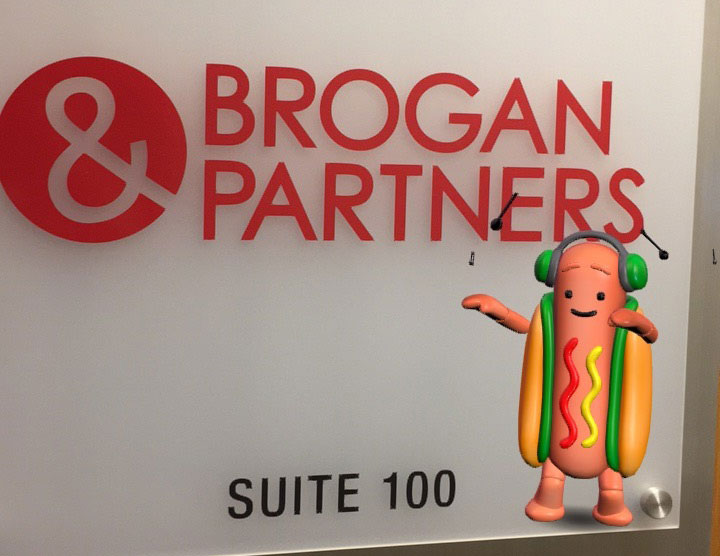 Whether you love, hate, or love to hate Snapchat's dancing hot dog guy, you can't deny that he's popular. On July 4, one of the first dancing hot dog memes hit Twitter and has captivated consumers ever since. With plenty of videos to choose from, the #dancinghotdog is sure to brighten your work day.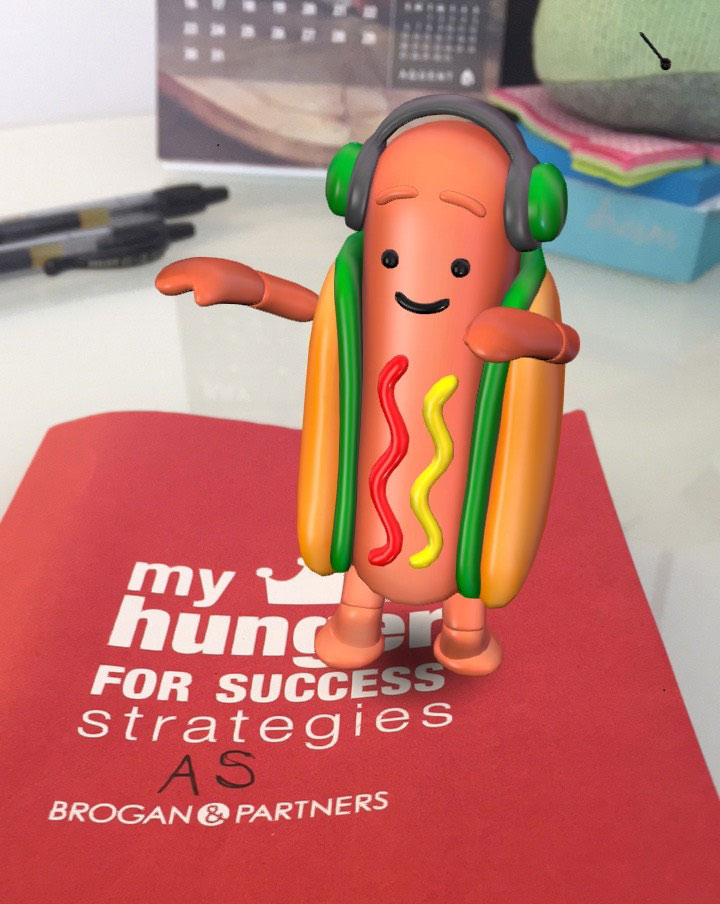 But yes, there is a lesson here.
What makes this little guy so successful is the blend of technology and the real world. We've seen several viral trends aligning with this dancing 'dog, like Pokemon Go and other snapchat filters. What do they have in common? Augmented reality. It's your life, your face, your backyard, but with the addition of Squirtle or CGI hotdogs that just want to dance. Really, what more could marketers ask for? This trend could promote content the same way hastags and geofenced filters do.
To throw out some examples:
Follow the trail. Find your way around an event by following a virtual trail.
Multilingual audience? What if all your signs came with virtual subtitles?
Got a mascot? Bring 'em to life!
Virtual mirror. This would be great for any beauty or healthcare marketer. Why not show a patient's heart or bones? Why not show a customer how good your diamond necklace compliments her eyes from the comfort of her own home.
There are hundreds of opportunities with this new technology, as there are with any idea. But is AR marketable?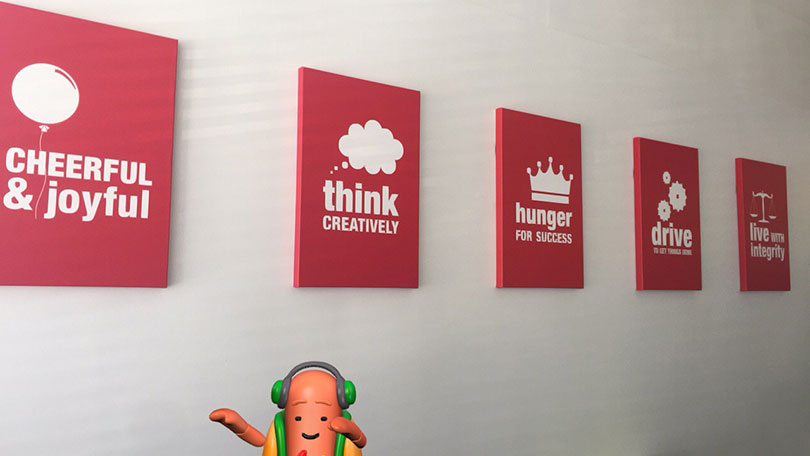 The audience.
For optimized AR, you need a smartphone. Luckily, 77 percent of US adults do. Great! Who uses AR? That's harder to say, with the technology beign so new. But going off Snapchat's demographic (the creator or our favorite hotdog) , roughly 100 million people use it a day. Who are these people? Well, as of 2016:
23 percent are still in high school
37 percent are 18-24
26 percent are 25-34
14 percent are over 35 (2 percent are Boomers)
Snapchat's data says on an average day, 41 percent of users are 18-34. Those are some good numbers. So when it comes to AR, think of people under 35. At least for now. The technology is so addicting I predict the audience will grow.
Brand usage.
We know 77 percent of Americans have access to this technology. But how easy is it for a company to use? A lot of brands, like Ikea and Disney, are already taking advantage of AR.
Ikea is already using an AR app to test what furniture looks like in your home.
Disney has teamed up with Tesco to let Tesco customers take selfies with their favorite Frozen characters.
Apple is working on a program that would let users experience augmented reality on their Apple devices. Running on Apple A9 and A 10 processors. See their site for more info.
Summary.
AR is here, and people under 35 like it. The technology allows for both entertaining and practical purposes. Dancing hotdogs are cool. With improvements to the technology being made every day, us marketers can really relish the possibilities.
Don't play ketchup. Keep up with the latest marketing trends with the Brogan Weekly Recap.