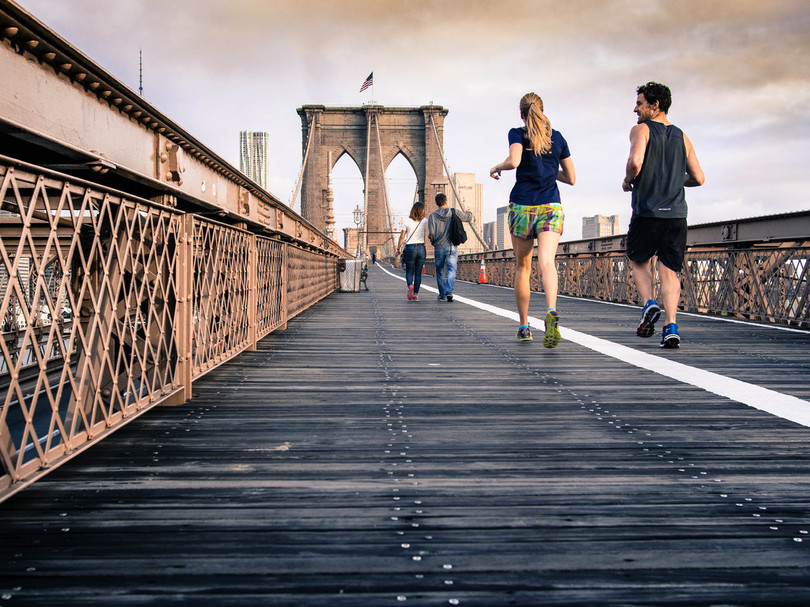 Nonsmokers and seat-belt wearers can get a break on insurance. So can people with healthy BMI, blood pressure and cholesterol levels. So, why not go deeper and reward consumers for the tactics they use to stay healthy—like running marathons.
So suggests life insurance brokerage firm Health IQ. The company rewards the healthfully-inclined by negotiating insurance rates based on individual lifestyle choices, rather than lab results alone. Like running races.
According to Health IQ's website, marathon runners have a 29 percent lower risk of mortality and a 50 percent lower risk of heart disease. This makes them less risky candidates for life insurance, Health IQ maintains. They negotiate on behalf of racers with carriers the likes of MetLife, Assurity and John Hancock.
Candidates start the process online by identifying how many miles they run during an average week, and continue by answering questions about diet and lifestyle. Earn extra points by taking quizzes on niches subject, like marathon racing, and collecting badges. In addition to runners, there are special rates for vegetarians, vegans, cyclists, swimmers and more.
Once users surrender their email address, the Health IQ inbound marketing machine kicks in. In less than 24 hours, I received an introduction email congratulating me for being a marathoner and two quizzes that I could take to earn extra points.
Connecting insurance benefits to healthy lifestyles was once considered radical. When the YMCA of Metropolitan Detroit introduced the concept in 2008, it made national news. It was controversial. Not so much these days. Sure, some may blame bad genes for higher premiums, but most consumers understand the math.
Health IQ seems to be leading with healthy lifestyle, not healthy numbers. It's a lower bar, perhaps, asking people to self-identify than report lab results. Maybe that comes later in the sales process. It's an interesting marketing approach, nonetheless.
Want more healthcare insights? Sign up for our monthly Healthcare Checkup.