Listening to a friend's house-decorating stories often means enduring a litany of woes: the rug that was too scratchy, the paint color that was too bright, the upholstery that cost a fortune, and on and on.
But my cousin, Elizabeth—who's sprucing up her new house in Atlanta—called the other day with a happy decorating tale.
It's also an example of some great marketing to women.
Elizabeth had an enormous window in her stairwell that needed covering. She found the perfect solution at The Shade Store—a pretty roller shade made of grasscloth. Being a green type, she liked that the shade was made from organic materials and had a natural look to it.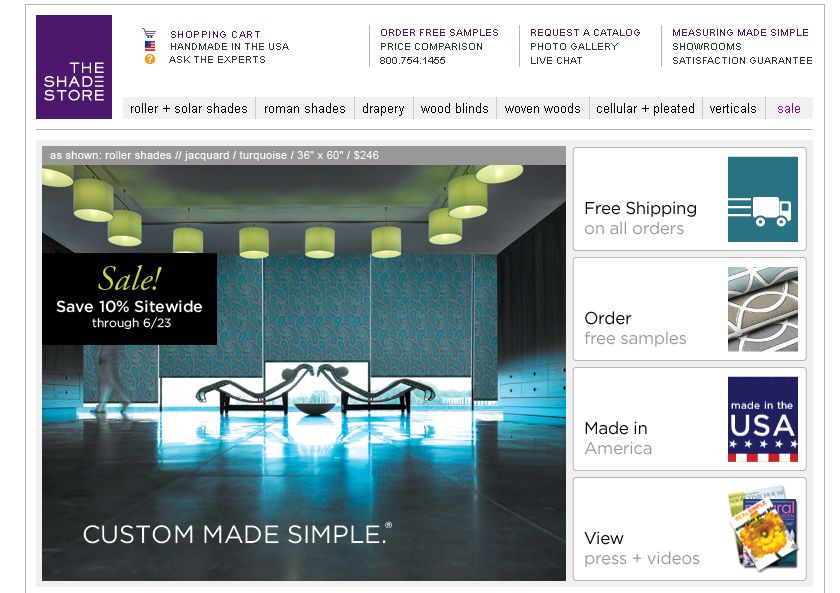 I wasn't familiar with this company but from what Elizabeth told me, it sounded great. The website tells you how to measure your window, customize your window treatment, and install it by yourself. Skilled customer service people will walk you through the process if you need extra help. For a busy working mom like my cousin—or myself, for that matter—being able to order and install a quality window treatment without having to hire (and meet with and pay) a decorator is a great time-saver.
Elizabeth and her husband loved the shade, her neighbors were grateful for the privacy, and that was that—or so they thought.
A couple weeks later, Elizabeth received a "Give a Tree" card from The Shade Store. As a thank you for her business, the company (through the Arbor Day Foundation) had planted a tree in one of our fire-depleted national forests.
What a great business move.
Since The Shade Store uses a lot of natural materials (organic ones, to boot), planting trees is a great way to promote its own brand.
It's also going to help sales. The Shade Store's products are naturally going to attract plenty of green customers. (Incidentally, a majority of those will probably be women. According to She-conomy, women make 85 percent of all consumer purchases and more than 50 percent of women say they want more green choices.) These customers are going to love the fact that The Shade Store gives back in the form of tree planting and they're likely to give the company repeat business because of it.
It worked on my cousin. She's now considering using the company for window treatments in her front room. I'm sure I'll hear all about that decorating venture, too. But given the Shade Store's inspiring business model, I don't think I'll mind.