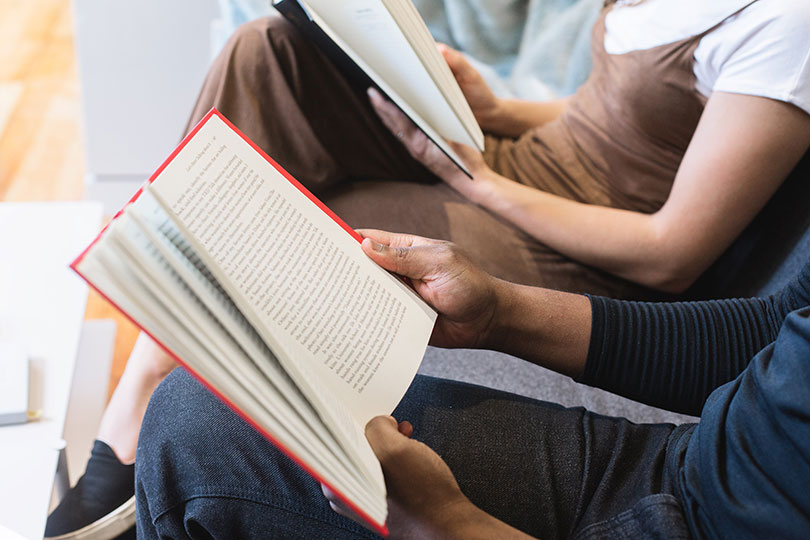 Ask a Millennial to explain the sharing economy and she'll tell you about Uber, Airbnb and TaskRabbit. Ask a Mature, and she'll show you her library card.
Libraries have been around since Benjamin Franklin was flying a kite. Franklin and friends founded what may have been the first library in the U.S. in 1731. It wasn't open to the public, but members could borrow books.
It's no small feat that libraries have survived nearly three centuries of human ingenuity and restlessness. In the last century alone, they've survived broadcast radio, motion pictures, TV, cable, VCRs, personal computers and the Internet. Not to mention the Great Depression and the Great Recession.
How? They've quietly adapted and innovated along the way to maintain relevance. They've added meetings rooms, community rooms, galleries, seminars, reading clubs and children's story times. They added hardware, software and Wi-Fi. The unassuming masters of marketing aren't timid about thinking way outside the box—even if it means cracking open a toolbox, casting a line or taking a pulse.
Check out what's new at the library.
At the Free Library of Philadelphia, residents can now borrow blood pressure monitors and digital food scales for a three-week lending period. The items are part of the library's new Health Lending collection, which includes books on health conditions to exercise DVDs and cookbooks in various languages. The initiative also features hands-on lessons with a registered dietitian.
In a Pew Charitable Trust 2012 study, researchers discovered that a third of Philadelphia library visitors in a prior year visited specifically for health information. "We want to reach those folks where they are," said Dr. Carolyn Cannuscio, head of the Healthy Library Initiative.
At the Ann Arbor District Library, residents can check out everything from art prints and art tools to home tools, music tools and telescopes. Peruse the "Unusual Stuff to Borrow" aisle for more.
In North Haven, Conn., library goers can check out nearly 304 different kinds of cake pans. In Grand Rapids, Minn., community members can rent fishing rods and tackle. The Northern Onondoga Public Library will also lend you a robot, bike pump or kilowatt meter. Stuck at the library without an umbrella? Yep, you can borrow that too.
Libraries have even found a way to attract Millennials.
According to a recent Pew Research Center survey, more than half of Millennials say they used a public library or bookmobile in the last 12 months. That's more than any other adult generation. Nearly half of all adults (46 percent) say they used a public library or bookmobile in the same period, a share that has remained steady since the previous studies.
Beyond the generational difference, women are more likely than men, college grads are and parents of minor children are more likely than non-parents to say they've visited a public library in the last year.
Chances are, these are the very audiences your brand is desperately seeking. Whether you're looking for market research or a marketing partner, a library may be a great place to start. For a steady diet of trends and insights, subscribe to the Brogan Weekly Recap.