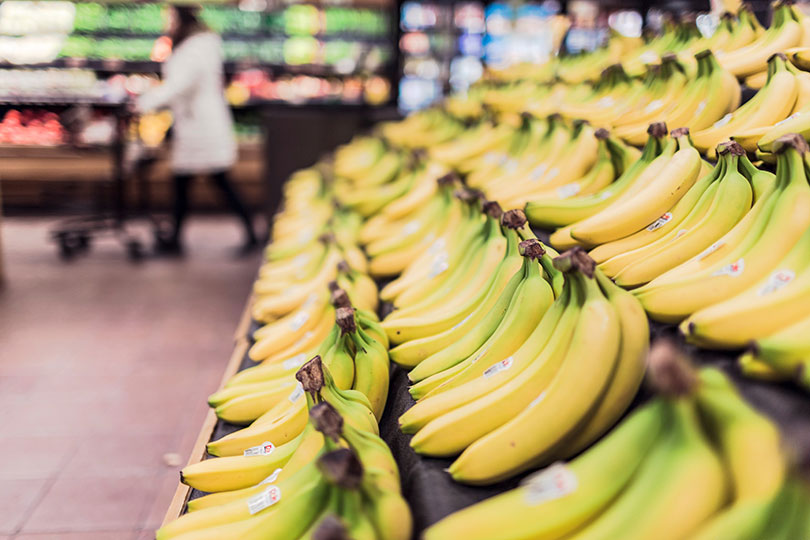 Imagine walking into your grocery store and heading to the bread aisle to pick up your go-to loaf of whole grain. Just then, you receive a notification on your phone that your favorite bread is on sale. You continue your route toward the produce aisle and are notified of a sale on bananas, an item you purchase each week.
Last month, Adobe announced its latest project that could make this scenario a reality. The technology, designed by Adobe Labs, monitors live foot traffic in stores using floor sensors. But that's not all. It also tracks customers based on spending amounts and product purchases and breaks shoppers into segments for current and future targeting.
What does this mean for retailers?
In the age of online, physical stores are at a severe disadvantage when it comes to data collection. While online retailers are able to track how visitors entered a site, the pages they visited, the duration of visit, purchase activity and so on, brick and mortars are often left in the dark with little to no information about a customer's journey. And therefore, little to no information about how to optimize it.
Although Wi-Fi has made it easier for stores to track customers in real-time, the accuracy of this method still lacks key capabilities (like being able to tell whether a customer is inches or feet from a product). That information gap is where technology like Adobe's floor tiles could come in handy.
What does this mean for shoppers?
While in-store tracking boasts innumerable benefits from the retailer side, the personalization of this technology is sure to benefit customers' wallets and shopping experiences almost equally, making grocery shopping more efficient and cost-effective. And Adobe's floor tracking is just the beginning for in-store innovation.
Days ago, Kroger announced its plans to roll out 'Kroger Edge' technology into hundreds of stores by the end of 2018. The grocer's new concept will utilize large digital monitors (where price tags once sat) to display prices, nutritional data, allergy warnings, promotional videos, coupons and more.
The monitors will interact with customers' smartphones and the Kroger app, lighting up portions of shelves as shoppers close in on products they want. As customers continue down an aisle, the technology will also highlight the next product for them to grab from their shopping list.
Such innovation from brands like Adobe and Kroger seems to be narrowing the gap between online and in-store shopping. While physical retailers will never be able to compete in the same way as online, the tracking and retargeting capabilities of this technology is a definite step in the right direction for both retailers and consumers.
And that's what I call a good deal.
Looking for more on retail innovation? See how Nordstrom is adapting their strategy to keep up with the times.