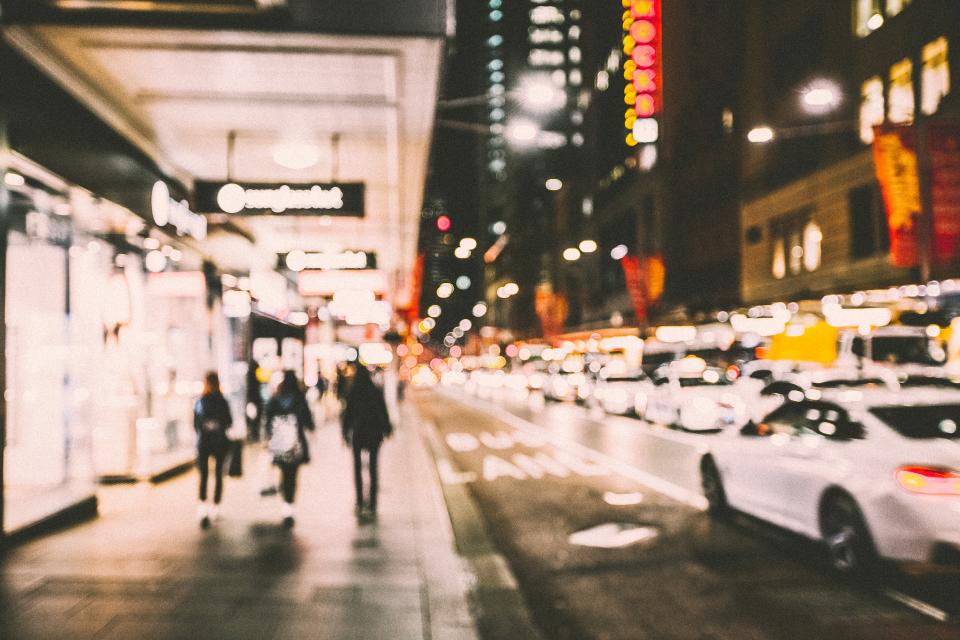 Before we jump enthusiastic into the New Year, it's important to reflect on the consumer behaviors that shaped marketing trends in 2015. How the popularity of texting gave us the pizza emoji. How our appetite for content galvanized native advertising. These trends and more hold important clues for marketers that will inform marketing strategies, plans and tactics in the New Year.
Per usual, we lean heavily on CEB Iconoculture to help add meaning and depth to consumer trends. We've also dabbled a bit in informal research throughout the year, tapping a panel of more than 1,200 women regularly for consumer insights. Nielsen @Plan and other trusted media partners help keep us on the leading edge of consumer habits, as well. And of course, as marketers like you, we regularly consume more than the recommended daily allowance of news stories. God bless you, NPR.
Because we like to think of our target audience first and always, we've organized key trends by generation. From Millennial to Matures, every generation had something unique to say in 2015.
I'm not a kid. I'm Gen We.
Last year Gen We was beginning to come of age (0-19-year-olds), catching the attention of big business. Like Mattel. The toymaker in 2015 captured Gen We's fearlessness and leadership aspirations in a made-for-YouTube video that re-imagined the leggy doll as a muse for girls wanting to be scientists, professors and captains of industry. For Gen We, Mattel's spot was a bit of art imitating life. The oldest of its generation has only graduated high school, but Gen We already counts among its ranks techies, trendsetters, chefs, critics, entrepreneurs and activists.
For example, a plucky group of fourth- and fifth-graders in Maine got the attention of Dunkin Donuts in 2015, winning nearly 300,000 supporters on Change.org to persuade the donut maker to ditch Styrofoam cups by Earth Day. Want some of this? This generation is giving marketers many signals that if a brand is talking to them like they're traditional kids or teens, no one will be listening.
Millennials, Millennials, Millennials.
We were a little obsessed with Millennials in 2015 (20-34-year-olds). And with good reason. They're hard to miss, whether by the sheer size of the generation (nearly 80 million people) or their consumer choices. In 2015, they reminded us that they love to binge watch TV shows, are more willing to connect with brands on social media, defy marketing labels and prefer haute cuisine to hot dogs. And forget about FOMO. This generation is now more concerned about FOLO—or the fear of living offline. How's that? Ninety-eight percent of young adults check personal email throughout the day at work, and 45 percent check email in bed, according to an Adobe Campaign study. And that's just a small part of what they're doing online.
Here's a bit of unexpected good news for marketers desperately seeking Millennials. Compared to any other age group, 21- to 34-year-old consumers have the highest level of trust in nearly all of the 19 ad formats tracked by the Nielsen Global Trust in Advertising survey. And email channels provide the highest return on advertising investment: $39 for every $1 spent, according to the Direct Marketing Association. But not all email blasts are created equally. So know your audience.
Reality bites and Gen X bites back.
Gen Xers were among the hardest hit by the Great Recession. Xers shoulder six-times the debt their parents managed when they were their age, and the median value of financial holdings for 35- to 44-year-olds dropped 47 percent between 2007 and 2010 (Pew Research, 2014). And this current financial reality is casting a long shadow over the future. At current rates, Gen Xers will have just half of their former income to live on during retirement or 10 percent less than is projected for Boomers (Pew Research, 2014). Reality bites.
But there were signs in 2015 that Xers are beginning to take greater control of their financial house. This means budgeting, financial planning, saving and paying down debt at a great rate. They may be down, but they're far from out. Plus they have money to spend and invest. Older Xers (nearing age 50) have the highest household income ($75,000) of all generations. And their median net worth ($248,000) is nearly double that of Millennials. At $2.33 trillion in buying power, Gen X is a considerable consumer cohort.
So, it's not surprising that financial and healthcare brands made a big play for Xers last year. And with celebrity Xers like Tina Fey and Jennifer Garner to boot. Leading with women is a smart strategy with Gen X, particularly in the financial services space. Gen X women are more assertive with their finances than Boomers, according to Ameriprise. Some brands appealed to the generation's funny side, like Discover's "We treat you like you'd treat you" spot and UnitedHealthcare's "Our song."
Xers are a lucrative market, but tread lightly. They're smarting from financial setbacks, so companies that position themselves as empathetic and helpful allies are more likely to get their attention.
Boomers go big and go home.
Don't call them old. Call them gamers. Boomers and Matures continued to refuse to go gently into that good night in 2015, picking up a serious video gaming habit. There are more people over 50 who play videogames than there are players under 18, says Entertainment Software Association. Knowing this, brands have begun to study the habits of adult gamers by age and by generational cohort. It will be interesting to see what hits the market in 2016.
Go big and go home? Continuing to surprise and delight, Boomers in 2015 began upsizing to their dream house. According to a Merrill Lynch study, nearly a third of older U.S. homebuyers today are opting to purchase larger homes for retirement. Many want more bedrooms to accommodate family visitors, and one in six retirees has remodeled to house at least one boomerang child. Expect big is better to continue in 2016 as grandparental homes mean basecamp to more and more far-flung families.
Looking for grandma? She's online, no doubt. More than half (51 percent) of 51- to 69-year-old Americans spend at least 15 hours each week on their laptops, tablets or phones, compared with just 41 percent of 18- to 33-year-olds (Limelight Networks 2015 "State of the User Experience"). Boomers and Matures are also particularly fond of content. So marketers' thinking of reaching matures in 2016, go online and go big.
We covered many of these trending topics in our blog. For our most popular content of 2015, visit here.