Who couldn't use a little inspiration—especially when it's right at your fingertips.
Kate Spade New York rang in 2017 with a mission to make this year a little more joyful by motivating acts of kindness. We're feeling it. Cheerful and joyful is one of our agency's of our unique core values. We're always on the lookout for ways to fan those feelings.
Kate Spade announced their new plan on Facebook:
But they didn't stop there. The retail brand extended the campaign across all social channels. Each day brings a new message from the brand. From encouraging users to go for a walk, take a deep breath or admire a piece of art, Kate Spade is utilizing Instagram Stories and their Twitter feed to provide users with a daily piece of advice to brighten their day and encourage users to "live colorfully."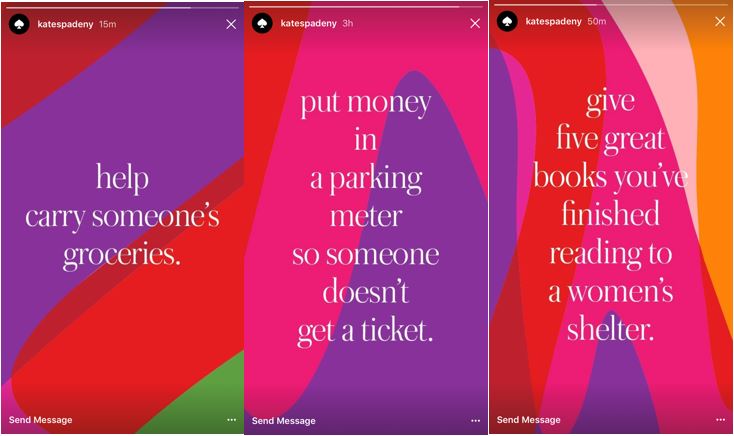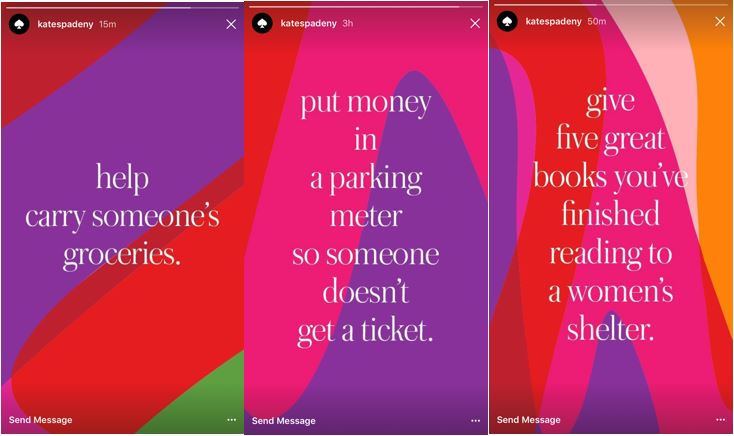 i resolve to… https://t.co/GY1yzogNaZ pic.twitter.com/FhcOBLWxk8

— kate spade new york (@katespadeny) January 9, 2017
According to Media Post, showcasing the right emotions will drive social media referrals. Studies show that 55 percent of consumers who express happiness, puzzlement and fear are more likely to share branded content. How can brands measure positivity? While the true impact of this KPI is immeasurable, positivity not only enhances new brand opportunities but it expands their audience and earns new fans and followers, said Forbes.
Feeling inspired? Perhaps it's time for your brand to communicate more visually. Download our latest, free whitepaper "Communicating with Visuals," to learn how your brand can amplify their marketing.